When Peter Cohen purchased his California house back in 1988, he couldn't possibly have imagined the transformation that 22 cats would have on inside almost 30 years later. Back at the time, he was caring for two feral cats who seemed to come with the property.
However, when both cats were hit by cars in separate incidents, Cohen feared for their lives and decided to renovate the entire indoors of his home to mimic the type of home cats could only dream about.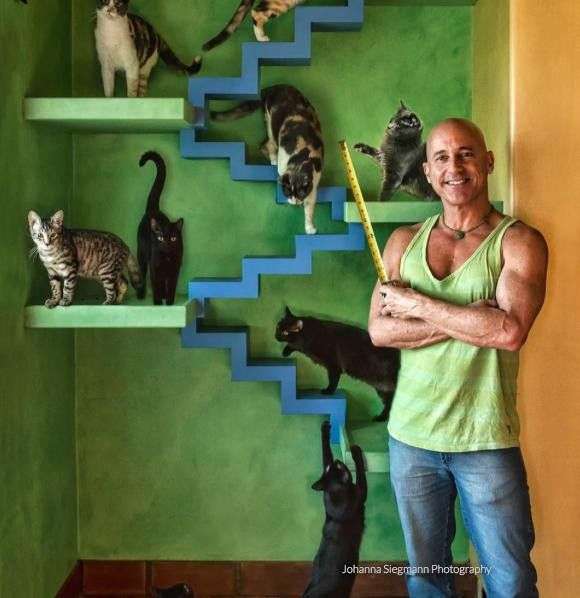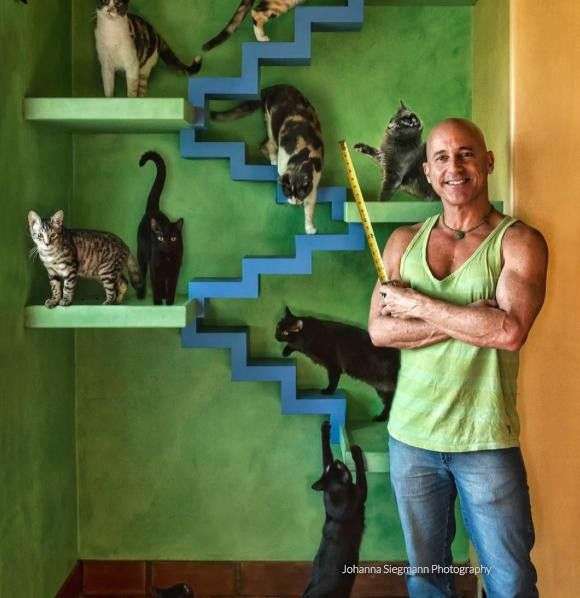 Cohen did just a bit of research about what structures were best to keep cats happy and entertained, and that's when he discovered catwalks. He then decided to build some within his house. Those catwalks were later followed by ramps, portholes, perches, platforms, and tunnels.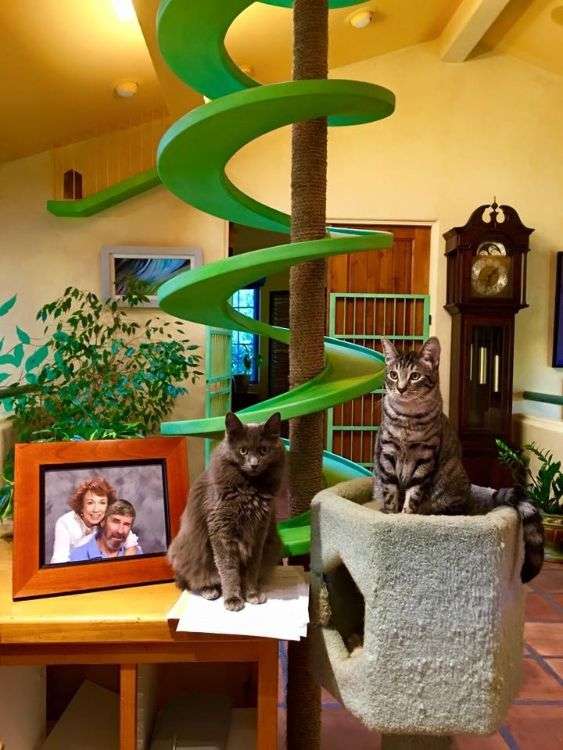 So what about all of the litter boxes? Cohen actually found the solution for that, too. He went ahead and constructed specially-designed litter box closets around the house that have exhaust fans to keep odors away. To manage all of the cat hair, Cohen has five Roomba robot vacuum cleaners regularly prowling around the house.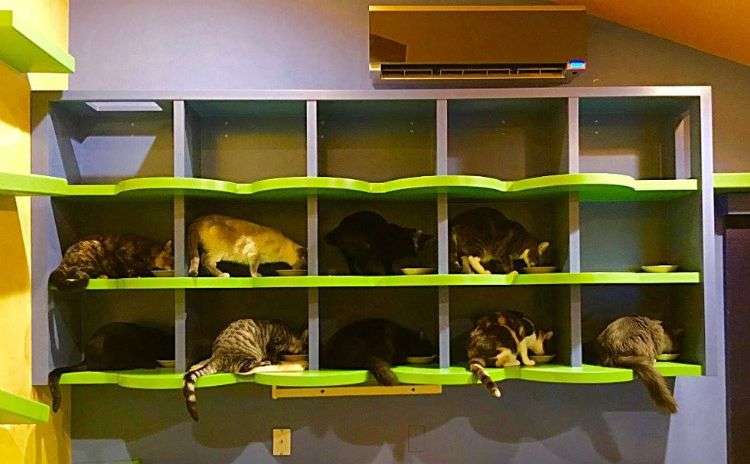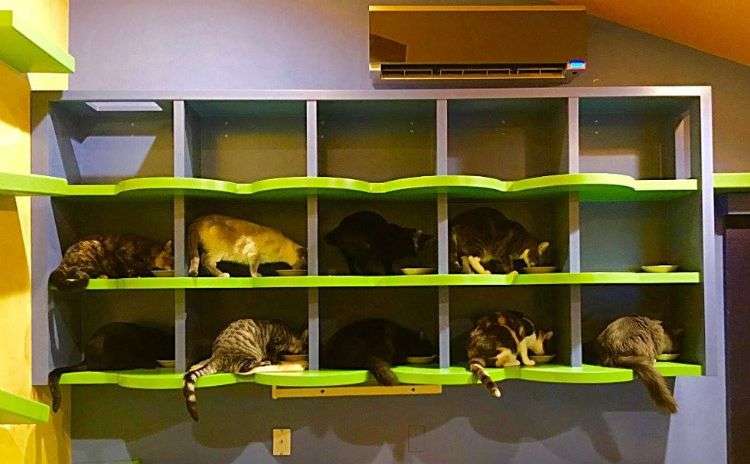 In total, Cohen has spent in upwards of $50,000 to make his home cat-compatible. That grand total includes rope-wrapped poles in the home office, floating shelves and lofts in the master bedroom, and even a koi pond to stimulate their attention.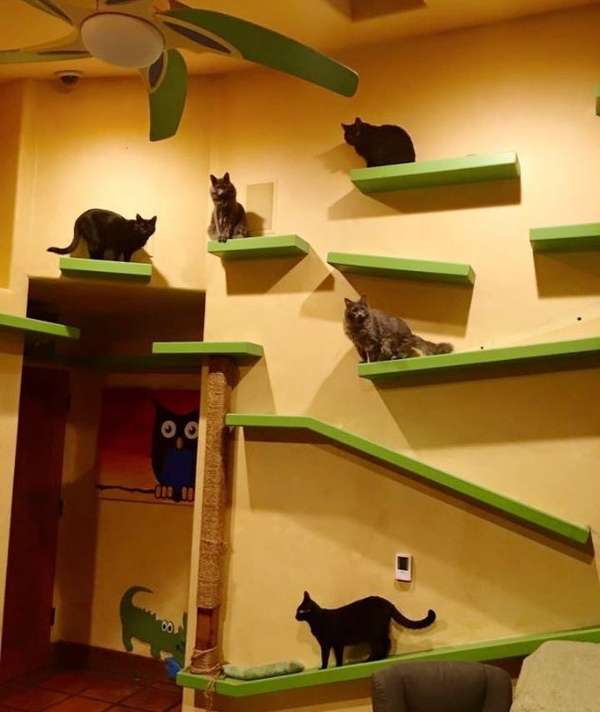 "I thought maybe the cats would just look at it, but they use it all," Cohen states. "It's like a freeway sometimes with them all over the place."
And with the indoor additions came even more feline additions, too! Cohen, his partner, and his roommate have all worked together to adopt a total of 22 cats from shelters. They aren't just any cats either: they are ones who, for various reasons, have the toughest time finding forever homes.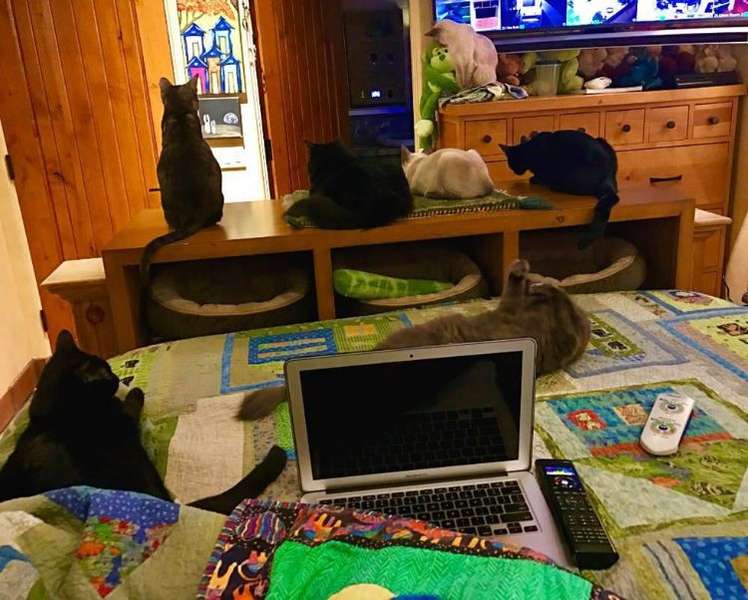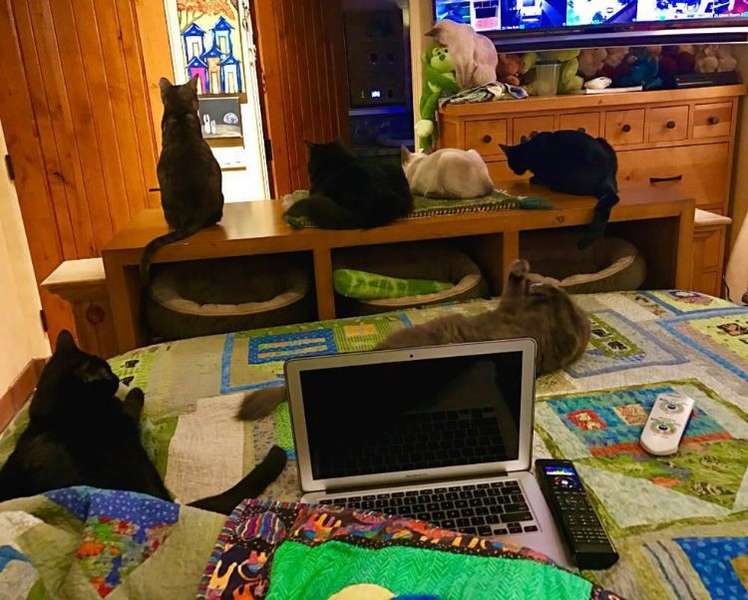 Cohen's cats are a true inspiration for improvements and updates in his home.
"We have been building catwalks for 20 years and have learned a great deal from our cats what they like and do not like," Cohen explained to Love Meow.
One rescue cat, in particular, whose name is Peanut, gave Cohen a brand new direction for his cat building aspirations. Peanut was diagnosed with feline infectious peritonitis (FIP),which is an incurable, fatal viral disease. Peanut's valiant struggle and passing inspired Cohen to do some fundraising to find a cure for this dreadful illness.
"We humans cannot solve so many big problems," Cohen stated, "but we can solve little ones. Each cat we adopt from a shelter is one more sentient being that now has a home and love and care. It is that simple."
One of the cats, Smokey, was found when he was a kitten. Unfortunately, Smokey has FIP, however, Cohen adopted him anyway and now has the cat on medical treatments that so far have made Smokey feel a whole lot better.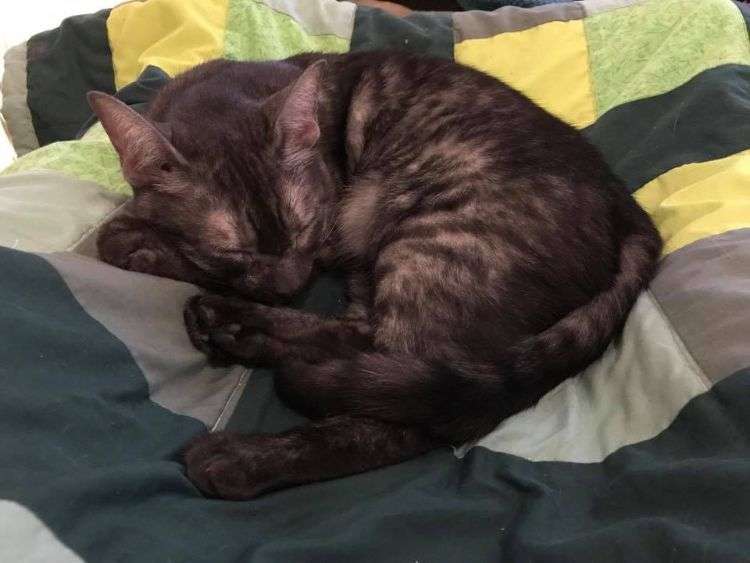 What started out as a neat way to make a home better for two cats has morphed into a sanctuary for cats in need of love and affection. Cohen and company provide more than enough for every one of their cats!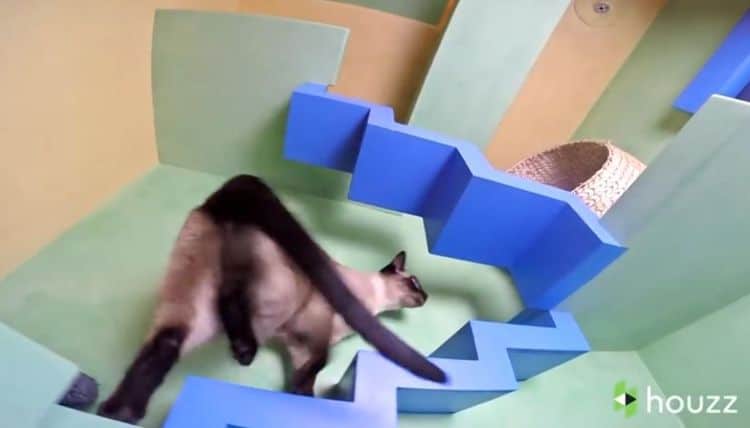 You can learn even more about Cohen, Smokey, and their fundraising efforts for an FIP cure at their Facebook page.
Be sure to watch the video below of Cohen's fantastic home — and the cats who love living in it — and share it with all of your friends and family on Facebook.
h/t: LoveMeow