UNITED KINGDOM – Craig Mills, who is from Lochgelly had been complaining about people shouting abuse at him in the street ever since his sickening offense came to light.
Disgusted neighbor Christine Beveridge decided that she would take matters into her own hands and as a result she too ended up the dock at Dunfermline Sheriff Court.
She wrote 'Cat killer' on the outside of Mills' home.
She also targeted a car in her street, which was not connected with Mills.
Beveridge struggled into the dock using a walking stick and before proceedings could start she then suddenly announced, "I'm very hard of hearing".
Beveridge, who lives at 17 Union Street, Lochgelly, admitted that on May 1 at 19 Union Street, she willfully or recklessly destroyed or damaged property which belonged to someone else by spray-painting offensive remarks on to walls and windows.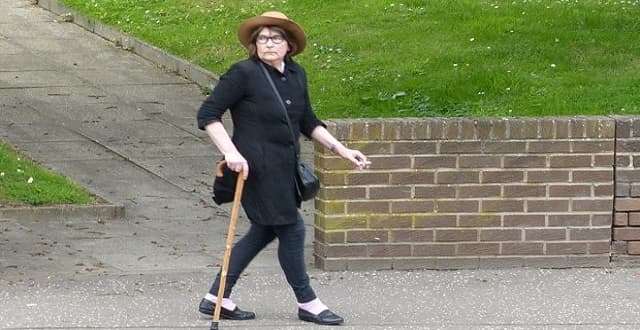 She also went on to admit that in Union Street on the same day she spray-painted offensive remarks on to a car.
Pleas of not guilty to charges of assault and also of resisting arrest were accepted.
Sheriff Richard McFarlane called for reports on Beveridge, who is already listed on a community payback order. She will be sentenced on August 31.
Earlier this week, the same courtroom was shown a video of Mills biting the head of his pet cat, Pippa, during a horrific attack which ultimately, caused its death.
Mills, who is 22, was later found by his partner covered in blood in bed with the dead animal.
The entire video was recorded on a mobile phone by his then partner David Walker.
Mills punched the cat before putting its head in his own mouth and biting it.
The terrified animal scratched him to get away and the partner, who had become increasingly frightened by Mills' behavior, left the house.
He received a phone call about 30 minutes later from a hysterical Mills saying the cat was dead once he had thrown it against a wall.
Mills, who is now currently in custody, will return to court next week.
His sentencing was deferred, pending a psychiatric report.