HAWAII – Sometimes we all just need an extended vacation. However, James' vacation happened to last 15 years longer than expected.
The tortoiseshell kitty disappeared following her family's move from Kula to Makawao, Hawaii.
A mere two months after arriving at the new home, the indoor/outdoor kitty, who was named before her owners realized she was a female, simply didn't return home one night.
"My kids had been looking for her at least a month or two months," James' owner Tori Takayesu explained to mauinews.com. "They were really sad. She didn't come back. We couldn't find her anywhere. We didn't know what happened to her."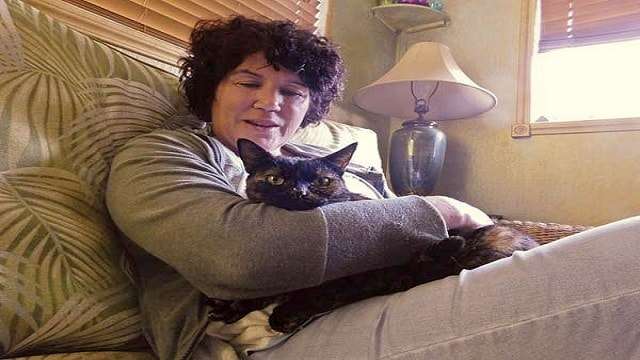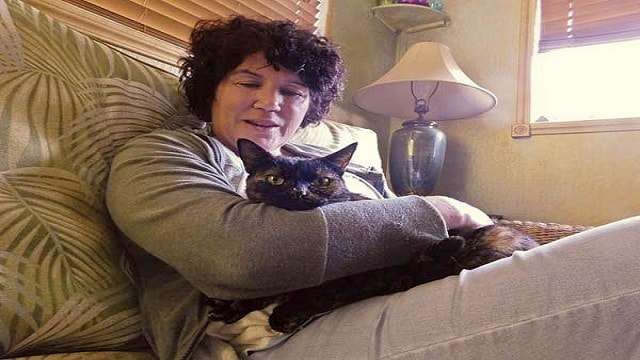 [mashshare shares="false"]
And so, when Takayesu received a call from the Maui Humane Society about her calico kitty, the pet parent, who currently cares for four Miniature Pinschers, was a bit confused.
"All of a sudden, I remembered her," she stated "I couldn't believe it. I just never thought, after all these years, that she would come back to me."
The shelter contacted Takayesu when they located her phone number tattooed inside the cat's ear, an identifying mark the shelter left when it spayed James back in 2001.
The stunned mother immediately called her son Trevor Hamilton, who named James after one of his favorite Thomas the Tank Engine characters, to tell him the good news.
Trevor, now grown and stationed at Travis Air Force Base, was equally as surprised to hear about his old buddy's return.
After getting the unbelievable call, Takayesu decided to wait just a few days before claiming James, in case there was another family out there that may have been looking for her, heartsick to have lost their pet of 15 or so years.
Several days passed and no one else had collected the tortoiseshell calico, so Takayesu arrived with a box to take the kitty back home.
"I really didn't believe it until I laid eyes on her," Takayesu stated. "I did not believe this was my long-lost cat, that they would find her, that she would be in good shape, that she could come back to me. It's crazy."
Even after 15 long years, Takayesu explained that the cat seemed to remember her as well and has easily settled in with her former mom, although she is still unsure about her four canine roommates. For a senior feline with a 15-year gap in her entire history, James is impressively agile, healthy, affectionate and even curious.
The family now believes that James was living with someone else all these years or had been living on the street, but appears was well-cared for by locals.
"We were just so happy. It's just like having one of our children come back home," Takayesu stated.
[mashshare shares="false"]
via people.com