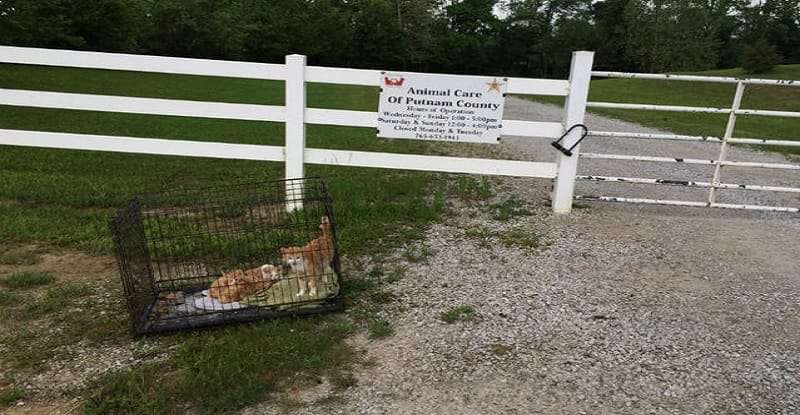 GREENCASTLE, INDIANA — The Putnam County Humane Society posted a very harsh letter Friday chastising whoever dropped a family full of cats at their front gate with no food or water.
The mother cat and her young kittens were just simply left inside a cage with no water, food or protection.
Although the cats are doing much better now, the shelter said they were in poor condition on top of the "unnecessary trauma" they faced.
The Humane Society also issued a reminder to people that dumping animals like that is illegal.
"For these cats and those of us who have to clean up this mess, literally and figuratively, it is heart breaking," the Humane Society wrote on its own Facebook page. "We get it, you must not like fuzzy balls of fur who just want to snuggle with you and show you they love you- cats, dogs, and other pets aren't everyone's cup of tea, but, that doesn't entitle anyone to behave this way. Although we are very grateful these cats are now receiving the care they need, we sincerely hope you change your ways in the future."
Anyone who does need to turn over an animal in this particular area may contact the Putnam County Humane Society at 765-653-1943.
Source: www.theindychannel.com