LOS ANGELES, CALIFORNIA – Three newborn kittens were recently abandoned by their mother several months ago because they were different than the others in the litter.
Luckily for Pretzel, Oliver Twist and Curly Sue who were born with twisted legs, they were all rescued and taken to a Los Angeles shelter and fostered by Laura Hawthorne until one of those kittens could find the perfect home. Pretzel was later adopted by a woman named Michelle Harrison.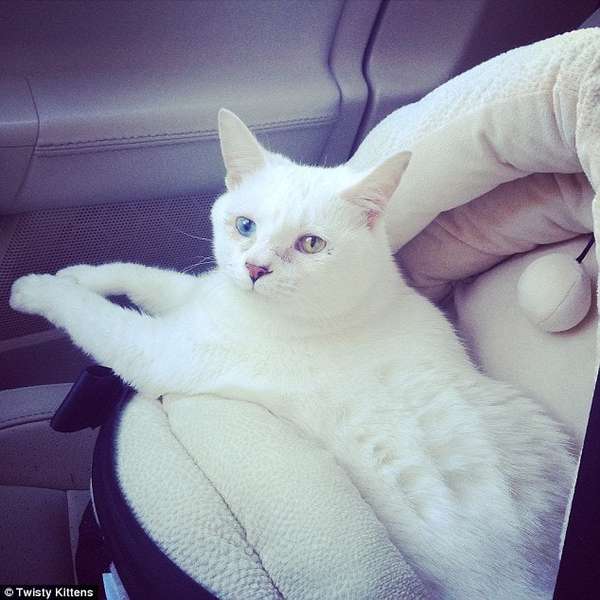 'It was a bit of a rollercoaster ride,' Hawthorne said to The Dodo.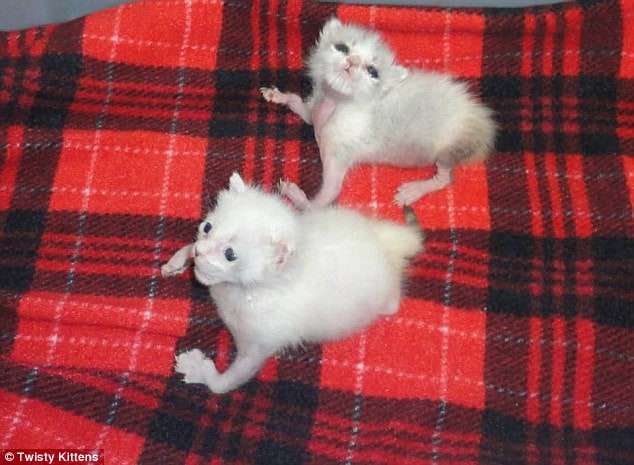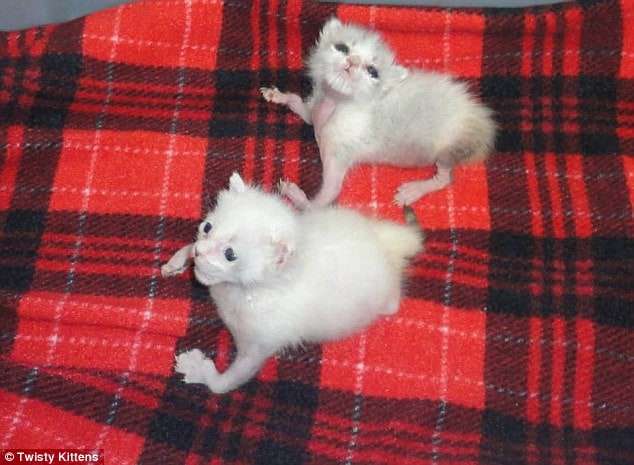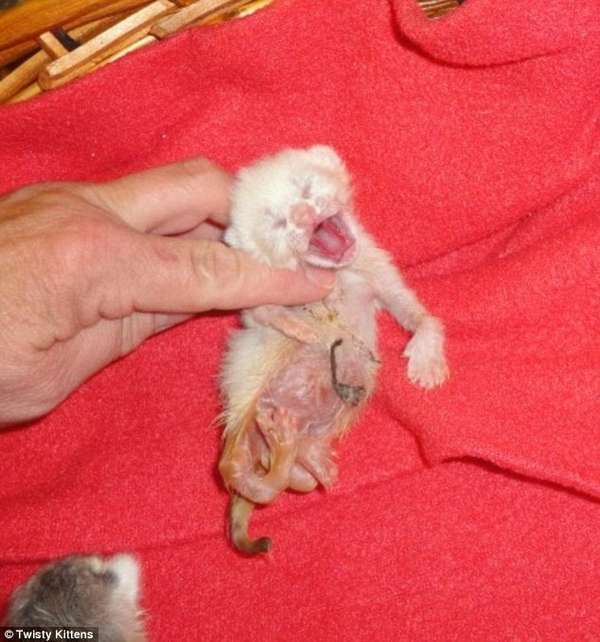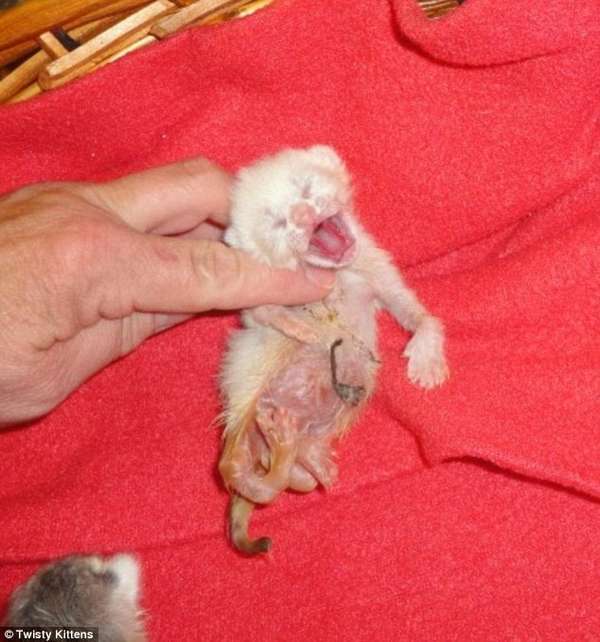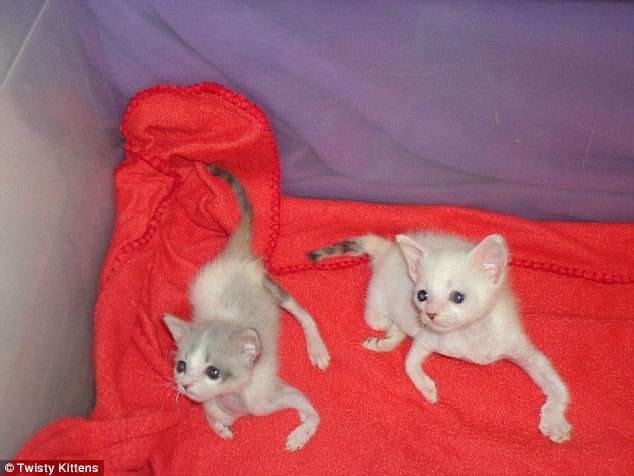 'When I picked them up from the shelter and they were just hours old and I saw the extent of their deformities, it was a little overwhelming,' she went on to say.
Sadly, both Oliver Twist and Curly Sue succumbed to problems related to their deformities. Oliver Twist on the first night and Curly Sue died just 14 weeks later, according to Twisted Kittens.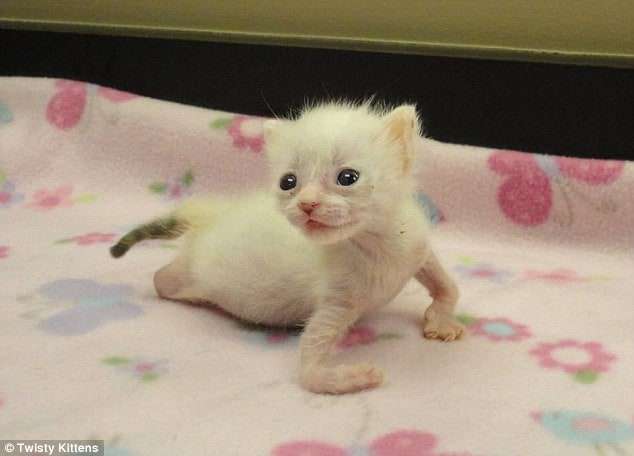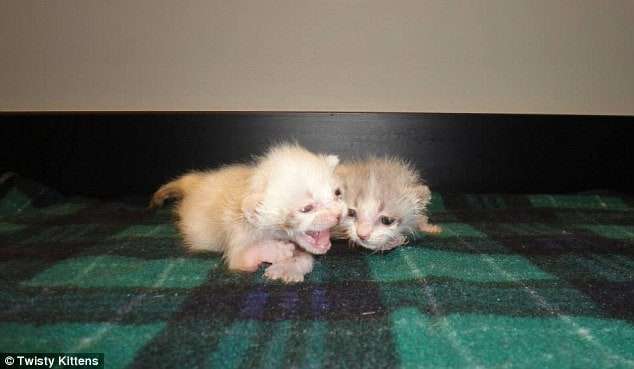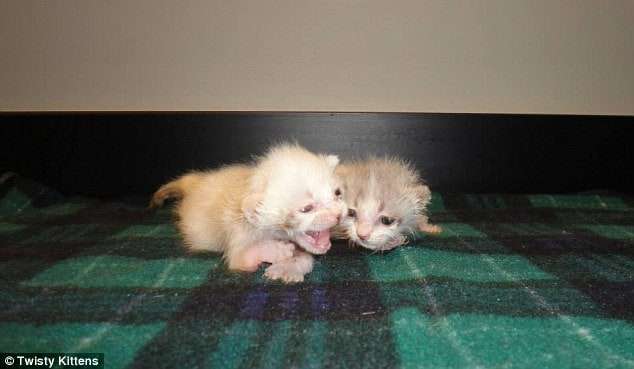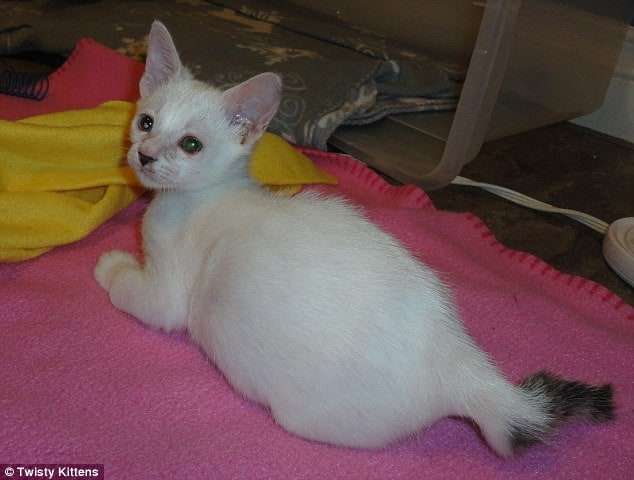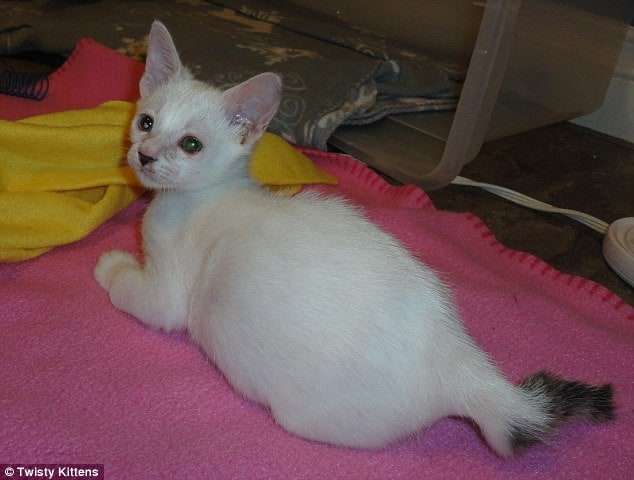 Pretzel is still alive but has several medical issues including a heart murmur, abnormal bone development, and an underbite, as well as various other abnormalities.
Pretzel has somehow managed to live with her problems, however, and is a jovial kitten who has found her own way of getting around.
When Michelle Harrison saw a video of her online, she decided that she wanted to adopt Pretzel and take her home forever.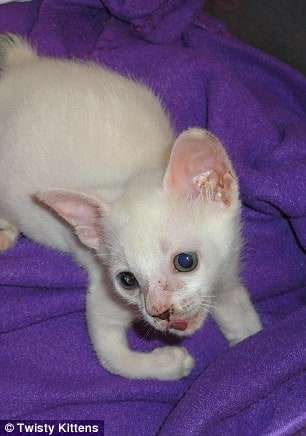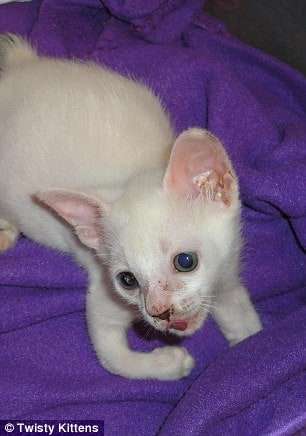 'She had been moved to tears while watching the video and decided then and there that she would be Pretzel's forever mom,' Hawthorne stated.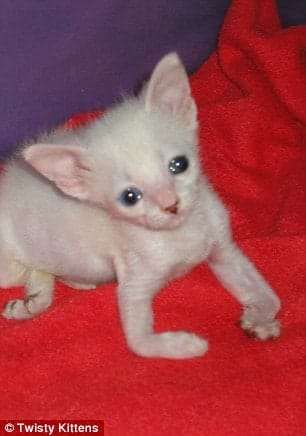 'It was very hard to part with her, but I knew she was going to a home where she would be adored, incredibly cared for and spoiled rotten,' Hawthorne explained.
Harrison couldn't be happier having welcomed Pretzel into her home.
"She's the biggest lover. She's so sweet and affectionate,' Harrison admitted.
An official GoFund Me has been set up for Pretzel to help her get a wheelchair:
https://www.gofundme.com/23erbtw
'Help Pretzel get a custom wheelchair! She was born with a genetic abnormality that twisted her back legs inward and made her unable to walk, says the page that has raised $2,372 despite only having a $2,000 goal."
We here at The Best Cat Page wish Pretzel the best!
Source