Stop Meowing and Go the F*ck to Sleep is a hilarious new take on the frustrations of losing sleep because of a feline friend.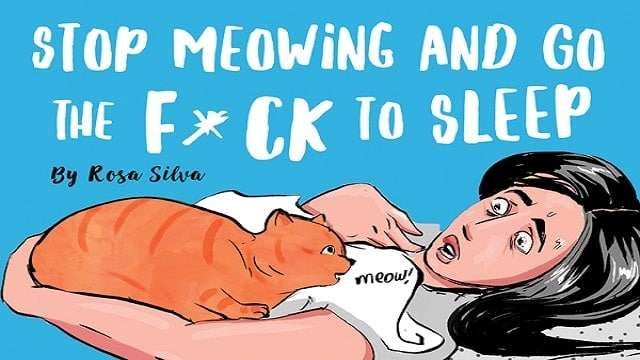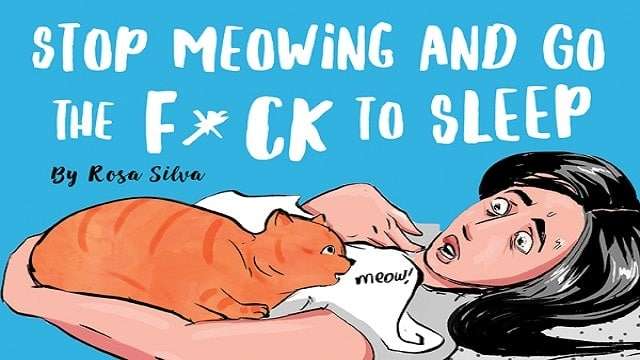 "Anyone who is a cat lover knows that the cat rules the roost, and that certainly doesn't change at bedtime," Cat Lady Confidential commented on her site. "You might be ready to sleep, but you can bet that kitty is ready for just about anything but some shut-eye. Release your frustrations with a good laugh as you read along with Rosa and her struggle to get Mr. Cat to Stop Meowing and Go the F*ck to Sleep!"
This funny book looks hilarious and we think cat lovers will get a serious kick out of it! We here at The Best Cat Page believe you will find this book definitely hits close to home.
Rosa Silva is an author and also blogger. When she's not writing her next book, you can usually find her reading, chilling on the beach, hanging out with her cat, or writing the next post for her blog Cat Lady Confidential.
Stop Meowing and Go the F*ck to Sleep is her very first actual book.
You can order a copy on Amazon currently at $9.99.