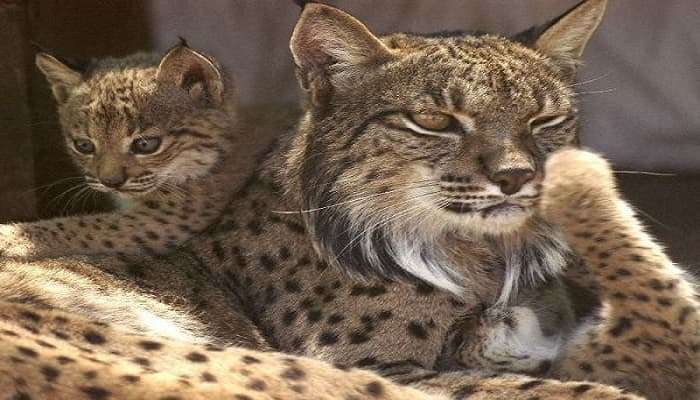 PORTUGAL – They are indeed an endangered breed of felines, but there is some good news to report!
Portugal's National Reproduction Centre for the Iberian Lynx in Silves, announces the birth of count them, three kittens to a female who was also born in the unit. This unit was set up specifically to foster recovery of this threatened species.
"This is the first female born in Silves to give birth in the Portuguese centre," said a statement from the centre,
"In addition there is the fact that this female was raised artificially by the centre's team for a month and a half" after she and her two siblings were abandoned by their mom.
These latest kittens join seven others born so far this year at the Silves centre. Lynxes from the breeding programs in Spain and Portugal have already been introduced into the wild with some good results and some not so good.