UNITED KINGDOM – A cat saved her owner's life after detecting that she indeed had breast cancer TWICE.
Angela Tinning knew there was something wrong when her normally aloof moggy Missy suddenly began bombarding her with attention and pawing at her breasts.
She stated: "If it wasn't for her I'd never have caught it so early and I might not be here today."
Angela had ignored Missy just up until she knocked her breast, causing her severe pain – and she went to her GP.
Consequently, the doctor found pre-cancerous cells that simply would not have showed up on a mammogram.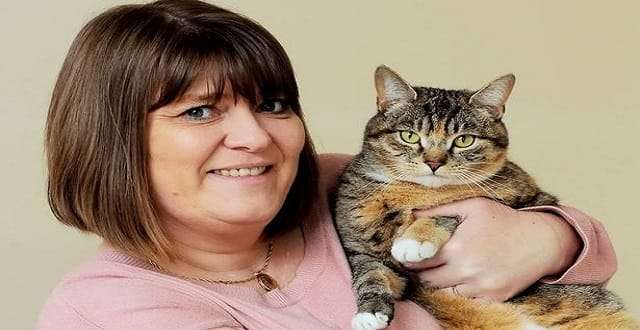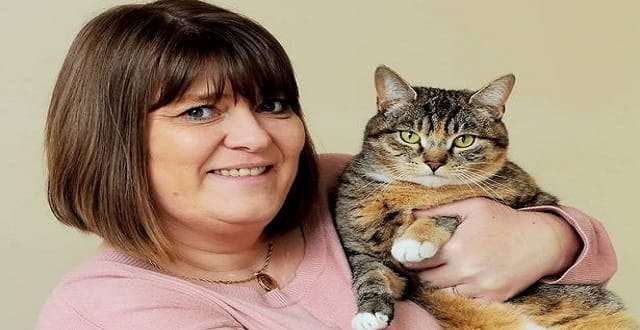 Finance officer Angela, who is 43, of Newcastle, was given the all clear back in 2013, but three years later, Missy started playing up once again. And so, Angela went straight back to the doctor and found the cells had returned.
She is currently being treated and says Missy has saved her.
Angela went on to explain: "I had read about this kind of thing happening with dogs, but to be honest I thought that it was nonsense. But Missy never lets us pick her up or cuddle her unless it is on her own terms.
"This is how we realized something must be wrong because it was so out of character.
"When she changed her behavior the second time it filled me with dread. I knew exactly what it was before I got to the doctors."
Missy was originally picked out of a litter by Angela's daughter Amber, 11.
Here's the best part! Missy is currently up for a Cats Protection Hero Cat Award for saving her owner!