Well, it appears that crocheted cat cocoons are a thing now!
They are perfect to snuggle your newborn human in; to simultaneously keep him warm and snuggly and make him look heart-meltingly in it!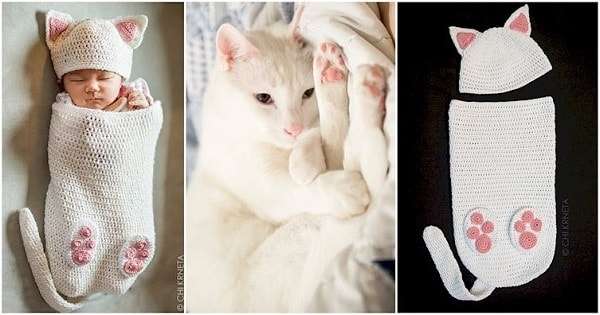 The garment itself consists of a part, to cover the body up, a hat with kitty ears and little kitty feet which are detachable.
Since there are many and various of colors and shades in the cat kingdom, you can also choose your own cocoon!
What a cool and cute idea!
"Please, human"!