Kittens and their paw prints will be blossoming soon at Tokyo Skytree for a limited time this spring.
If there's one thing cats don't like, it's being outshone by something more beautiful and attention-grabbing than they themselves. Kitties around Japan will be pleased to know that they won't be forgotten this spring when the gorgeous cherry blossoms bloom, thanks to a lineup of sweet delights which brings the two together in a unique collaboration headed by one of their very own, a cat called Nyaran, the adorable mascot for the Japanese travel company called, Jalan.
An advertisement shows Nyaran enjoying an onsen hot spring at a Japanese ryokan.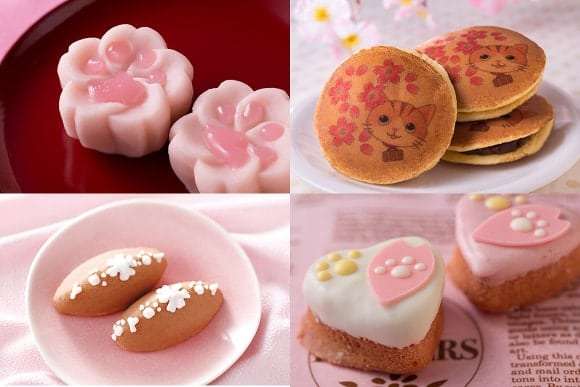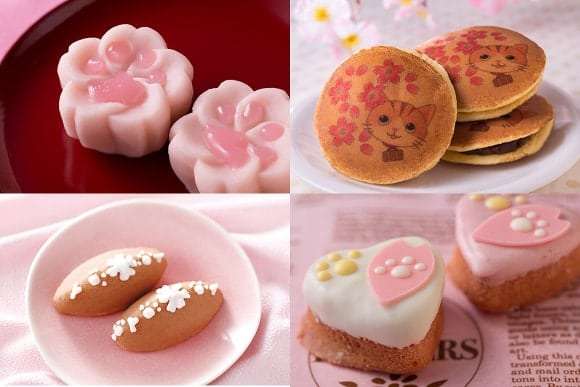 For a limited time from Nov 1, Nyaran will be honored in a line of sweet treats available from eight different outlets located at Tokyo Solamachi (lit. Tokyo Sky Town), the large dining, shopping and entertainment complex at the base of Tokyo Skytree.
There'll be adorable little cherry blossom paw treats (324 yen/US$2.88) with a sakura-flavoured filling from Japanese sweets shop called, Senjushuku Kitaya.
Nyaran is set to appear on a piece of chocolate on top of a Sakura Roll Cake (1,788 yen), which blends the sour flavour of cherry blossom leaf with sweet bean paste and fresh cream inside a rolled sponge.
FUJIYA Sweetoven will be bringing out a cat-shaped profiterole for 350 yen and be filled with layers of custard, red bean paste and sakura cream, all topped off with a pair of cute strawberry ears.
Meringue and sponge cake specialist éponge has created these adorable little bite-sized sweets (260 yen), which truly capture all the beauty of cat paws and cherry blossom petals in the shape of a love heart.
These lovely sakura and strawberry sweet potato cakes retail for 216 yen each from Rapoppo, which is one of Japan's top makers of potato-based sweets.
Anmitsu, a popular Japanese dessert containing syrup-covered bean jam with fruit, is getting a spring makeover with a ball of sakura paste and a cat-shaped sweet for 572 yen from Funabashiya.
These adorable dorayaki Japanese-style pancakes show Nyaran carrying his trademark suitcase on his collar while obviously enjoying the cherry blossoms. These can be found at Michikusa Mochi for 220 yen each.
The "Sakura Tart in Full Bloom" is available from Boul'Mich for 562 yen. You can gaze at Nyaran enjoying an onsen with cherry blossoms in full bloom just before gobbling him up with the rest of the dessert.
While you can choose to enjoy the sweet treats indoors, you can also take them away for hanami parties underneath the real blossoms. With eight different delights to choose from, these are a purr-fect way to enjoy the blossoms this coming spring!