SPRINGFIELD, MISSOURI – The Humane Society of Southwest Missouri's cat room has reached capacity.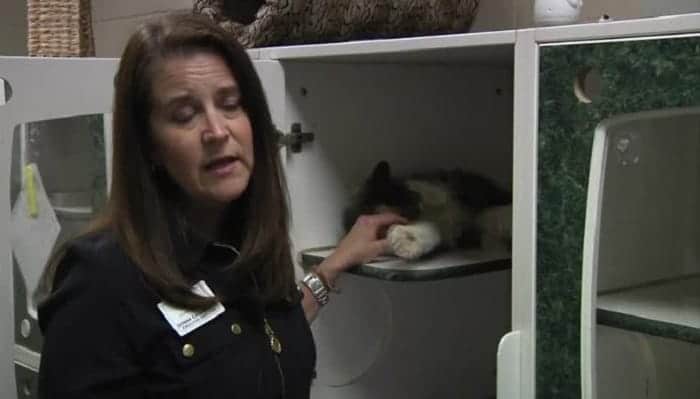 "We have more cats than we can deal with," stated executive director Donna Casamento.
Approximately 230 cats are at the organization's shelter on West Norton Road.. That's about 40 more than the shelter usually has. In the last week alone, the Humane Society has taken in a total of 88 cats from several different homes where the animals were being hoarded.
"We had no idea that the need was going to be this great, that we were going to get 88 cats in just this week. That's too many for any organization to bear," Casamento stated.
Since the organization became a 'no-kill' shelter earlier this very year, the cats have be adopted out to make room for more animals.
"It's important that we maintain that 'no-kill' philosophy here, and that means we have to get creative about how we're finding homes for these animals," Casamento explained.
So, what's the solution? They have decided to cut the cat adoption costs to just $1.
The adoption drive started just this week, and so far its working. Six cats were adopted Tuesday alone, but workers say there's still a long way to go to make sure there's going to be enough space.
"We need to move 100 cats out of here to make room for the others we have coming in," Casamento stated.
The adoption drive will continue until this coming Sunday. The normal adoption fee at the Humane Society is just $35. People wanting to adopt will still have to be approved by the organization, and all cats will certainly still be spayed, neutered and up to date on shots.