This is the story of Toldo!
Iozelli Renzo, who is an elderly man who loved animals, adopted Toldo when he was only 3-months-old.
The two shared a magical bond from the very start. Renzo and his family lived in Montagnana, which is located in northern Italy.
According to the Corriere Fiorentino, Toldo loved his human so greatly that he had been visiting Renzo, who sadly died back in September 2011 at the age of 71, every day for the past year and leaving small gifts at the grave.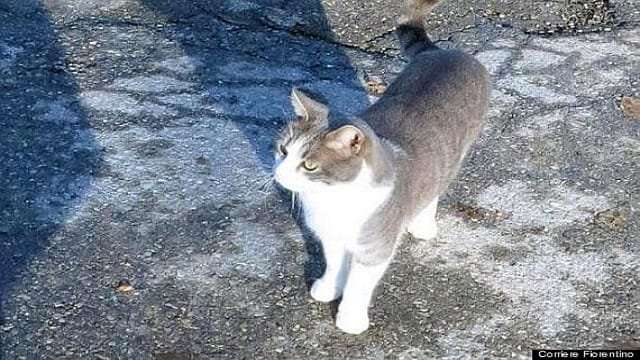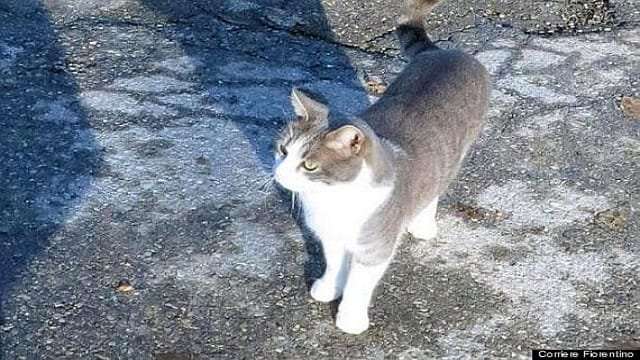 "He brings little twigs, leaves, toothpicks, plastic cups. A bit of everything really," explained Reno's widow Ada
At first, no one seemed to notice the cat's behavior when he followed Iozzelli's funeral procession until later when he began to make his regular trips to the cemetery, bringing little sprigs and gifts right to the gravestone.
"Sometimes he comes with me and sometimes he goes on his own," Ada went on to add.
The day after the funeral, they discovered a sprig of acacia on the grave, then later that evening, they saw Toldo standing guard right next to the grave. The story quickly spread throughout the village and over time, many people witnessed this kitty's good deeds personally.
"The whole town knows about him now," Ada concluded. "He loved my husband. It was something else! Now it's just me, my daughter and my son-in-law and he's very affectionate with us too."
Cats are family, always and fur-ever!