NORTH CAROLINA – A very lucky homeless kitten in Jacksonville is getting a second chance.
A mechanic who works at Sanders Ford in Jacksonville found this kitten inside the engine of a Ford Mustang. The car had been taken into the dealership.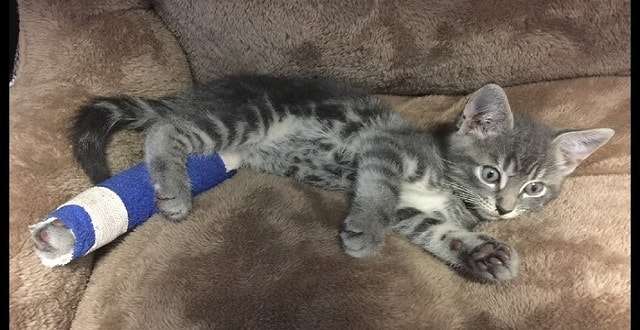 The kitten, who has since been named Ranger, suffered a broken leg and was taken to a local veterinarian to have the leg set in a cast.
Thankfully, the kitten is expected to fully recover after about three weeks of rest.
All Ranger needs now is a loving forever home.
For further information, contact Sanders Ford of Jacksonville at (888) 897-8527!