TAIWAN – Two days after a 23-year-old woman perished when she entered her burning house in an attempt to save her two cats, one of the pets has been found alive and completely unharmed.
In the early hours of Tuesday morning in Taichung City, a young woman who was identified as Tsai Yueh-ling (蔡玥鈴), died after she ran into her burning home to try and save her two cats. A person on the scene explained to rescuers that Tsai had reentered the burning house after fleeing to safety in an attempt to rescue her two cats, which she believed were still trapped inside.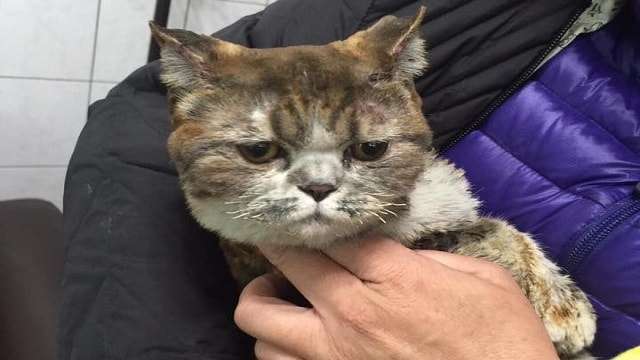 It took a total of 12 fire trucks and over 100 firefighters 30 minutes to extinguish the massive blaze. Once firefighters got inside the house, they found the body of Tsai lying on the ground of a first-floor bedroom embracing one of the cats, however, the other cat, "Duoduo," was nowhere to be found. The family was convinced that this second cat was still alive and began to frantically search the entire neighborhood.
The woman's aunt posted a flier on Facebook asking for people to help her locate Duoduo saying, "Duoduo is our only hope, and finding him will help Yueh-ling rest in peace, Duoduo is her most beloved child." At 8 a.m. on Thursday morning, she announced on the Facebook group CrazyCat Club that the feline had indeed been found safe and sound.
"Cats and dogs have survival instincts"
In response to Tsai's tragic death, many cat owners have said that they would have made the same exact sacrifice to save their pets. However, Chun Tien animal hospital head Lin Tang-ti told Apple Daily that cats and dogs have some strong survival instincts, and in the event of a fire, as long as the line of sight is good, the animals will find ways to avoid the flames and flee the scene. If the smoke is too thick or the fire too intense, they will instinctively choose to hide in a corner. He called on pet owners to consider their own safety first and not put themselves in peril.
Hero.