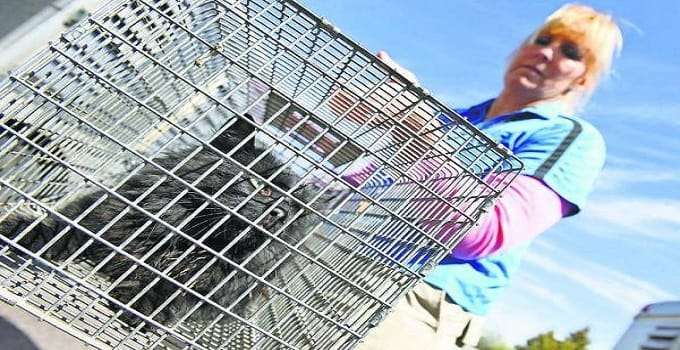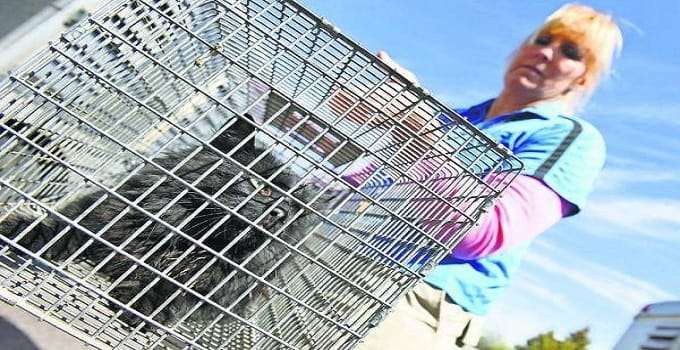 AMARILLO, TEXAS – TNR — trap, neuter, and return — has been the plan of choice for a total of 331 communities in the U.S., according to Becky Robinson, president of the feline advocacy group Alley Cat Allies.
Amarillo's Animal Management and Advisory Board will have this method in mind when the time comes to consider how to manage the city's feral cat concerns at its next meeting April 20.
However, the consensus over TNR's effectiveness is far from unanimous. Veterinarian Carol Hillhouse, who owns the Carson County Veterinary Clinic and is certified in feline and canine practice, said she is not convinced at all that TNR is the best solution.
"There are many questions that need to be addressed before such a program is initiated," Hillhouse stated in an email to the Globe-News.
Estimates on how many feral cats live in the U.S. vary very widely. People for the Ethical Treatment of Animals (PETA) says the number between 60 and 100 million. Hillhouse said whether TNR actually cuts into that number is debatable.
"The evidence that TNR reduces the cat population is unclear, and one study showed the number of cats actually increased," wrote Hillhouse. "No one can prove that TNR will reduce the number of stray cats."
On the flip side, Alley Cat Allies touts an 11-year TNR study on the University of Central Florida campus which was published in the Journal of the American Veterinary Medical Association. The study observed that the number of cats on campus has declined by 66 percent.
In many TNR programs cats are trapped, spayed or neutered, vaccinated, micro-chipped, and then returned to the area in which they were found.
Hillhouse said she is also concerned about issues that include public health, and dangers to birds and other various forms of wildlife that are involved with putting a TNR program in place in Amarillo.
"Without resolution of these issues before such a program is implicated," she wrote, "I'm afraid that TNR may be a waste of our resources, and many unintended negative consequences are possible."
Possible ecological effects on wildlife created by TNR are what led the Texas Parks and Wildlife Department to object to these very types of plans in an issue briefing paper released in June 2014.
"TPWD does not support the creation or perpetuation of feral or free-roaming cat colonies or feeding, sterilization, or Trap, Neuter, and Release programs," the paper concluded. It cited research suggesting that "free roaming domestic cats kill between 1.4 to 3.7 billion birds and 6.9 to20.7 billion mammals annually."
In an interview with the Globe-News last week, William Kearns, who chairs the Community Cat Committee that is working on Amarillo's TNR blueprint, stated both sides of the debate acknowledge the "circle of life" question the issue would present. But he added that the cats are already in the community, and that they will continue to reproduce.
"If we do nothing at this point, or continue to just try to catch and kill," he observed, "we'll still have this problem 10 years from now, but it's going to be worse."
Kearns hopes Amarillo could have a plan in place by late summer.
"Even if you hate cats," he said, "this is a good plan."