NEW JERSEY – Let's just call Jimmy the prodigal cat.
The 16-year-old brown Tabby cat disappeared from the New Jersey family's own yard on Sept. 13, 2014.
"I went to get him at midnight, he never came back," Susan Zelitsky said to PIX 11 News.
They were completely devastated their indoor cat, who would often follow the family around outside, had vanished.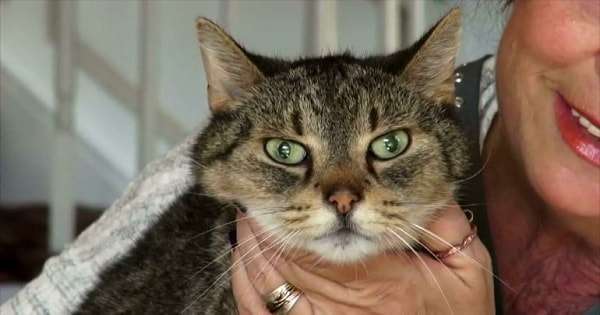 The family tried everything they could to bring Jimmy home, placing posters around town, calling three police departments and also reaching out to shelters.
The trail went absolutely cold until two weeks ago when a Facebook page — Lost West Milford Pets — posted images of a cat that looked very familiar. A friend forwarded then them to Zelitsky.
"We were so shocked," Zelitsky stated.
Someone had turned Jimmy into the West Milford Animal Shelter after finding him roaming the streets shortly after the recent blizzard.
The cat was found nearly 10 miles away from the family's home in Wanaque.
"I said, 'Jim, is that you?' And he came over and gave me a head butt and rubbed. He's a special cat," Zelitsky stated.
She went on to add that every inch of him matches — his white beard, his polka-dotted belly, even his habits around the house.
"It's so cool," he's back home, a giddy Zelitsky stated to PIX11 News.
h/t: q13fox.com