YOUNGSTOWN — A Youngstown 18-year-old has received a Compassionate Action Award from People for the Ethical Treatment of Animals for intervening to help an injured kitten.
Antwuan Reese, who is just 18, stated he was walking near Parkview Avenue on Memorial Day, when he encountered the animal. Though he is extremely allergic to cats, Reese reportedly wrapped the kitten in his shirt and sought help.
The kitten's face was literally crawling with maggots, the teen said.
"He couldn't even see," Reese explained.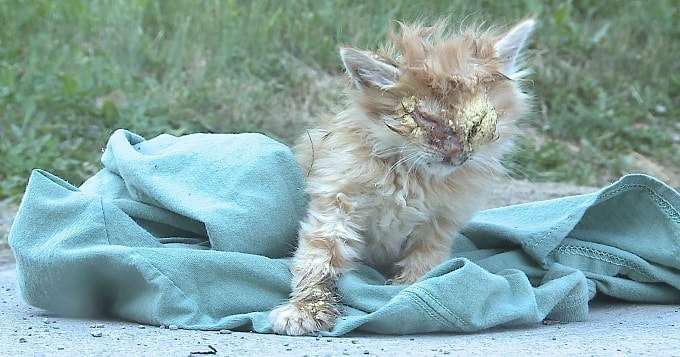 Due the severity of the kitten's injuries, the kitten was euthanized, PETA reports.
"Thanks to Antwuan's huge heart, this tiny kitten was spared the agony of slowly dying alone on the side of the road," PETA Vice President Colleen O'Brien stated in a formal news release.
Reese will receive a framed certificate and also a box of vegan cookies from PETA.
If faced with a similar situation in the future, Reese stated his actions would be the same.
"If you see any animal – or anybody – in trouble, you should do something," Reese stated.
Source