Have you ever lost a kitty and spent days looking for them? If you've been looking for ideas on how to get your kitty back, you're at the right place. These missing cat posters are just hilarious and they might give you a few ideas on how to look for your missing kitten.
If you've had a rough day, they will definitely put a smile on your face. Take a look:
1. Taking the kitty home may be a little troublesome in this case.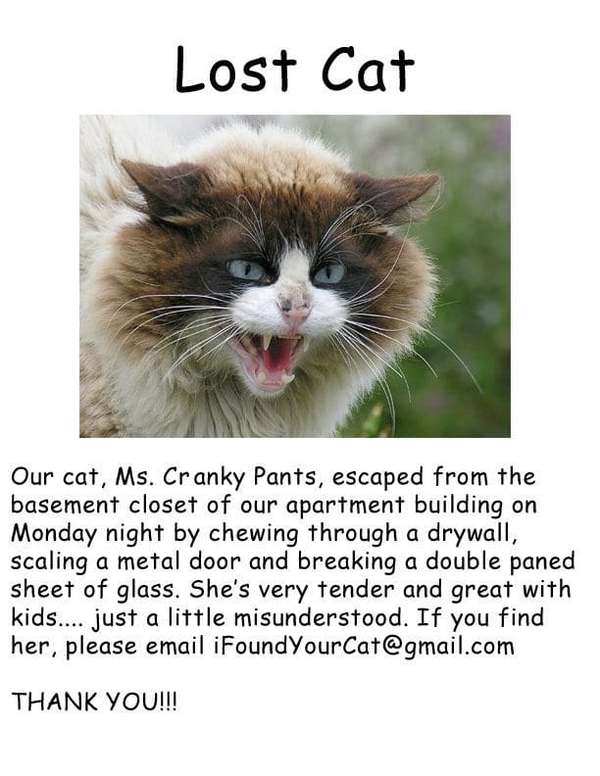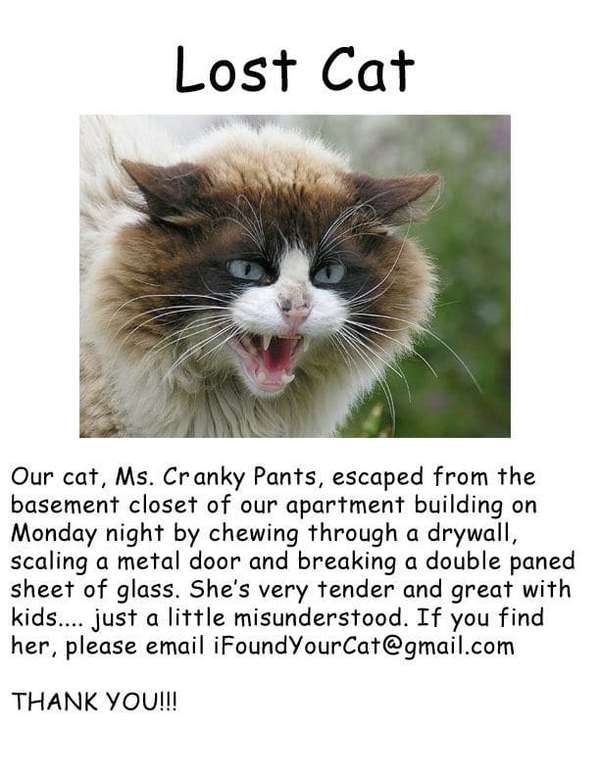 2. Why can't they just be a little more careful with the kitty?
3. This kitty is not as sweet as he looks. You will be fooled easily. So just be careful.
4. Was that a little confusing for you as well?
5. What kind of a cat is that? Would you like to enlighten us some more, please?
6. Is he in search of the cat or just want to breakup with his girlfriend?
7. This hooman is not too keen on getting the kitty back.
8. When the cat chooses to stay with you, but you don't see that happening.
9. Please take him back!
10. This hooman really appreciates what his cat did for him. Please help the two of them reunite!