KELLER, TEXAS – The two kittens who are barely a month old, were zipped in a large purse and placed in a storm drain near a sidewalk.
Keller firefighters rescued the kittens on Tuesday after being alerted by a dog walker."When it was handed to me and they said one was in there, I was afraid to look," stated Debra Crafton, the Keller fire marshal and the department's "resident cat lady."Inside of it, Crafton found the kittens dirty and frail, but alive."The little tabby was meowing," Crafton stated. "The little black and white one didn't have a whole lot to say."The kittens were found by a dog walker just south of Rapp Road which is near to the Willis Coves neighborhood.Firefighter Jordan Sieger, who is a rookie working his second shift with the department, pulled the purse from the drain.
After the rescue, the kittens were then sent to a veterinary clinic, where they checked out healthy, Crafton stated. A Keller 911 dispatcher agreed to adopt them both after they spend a week at a foster home.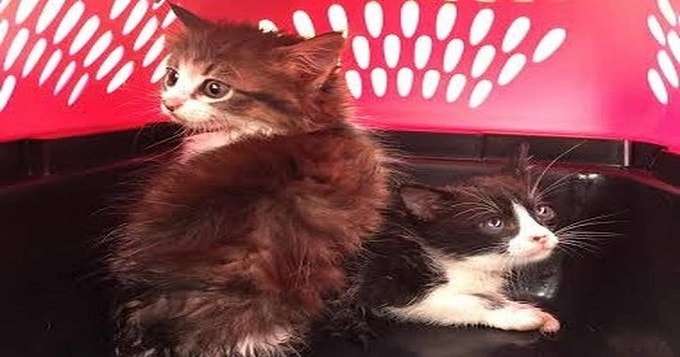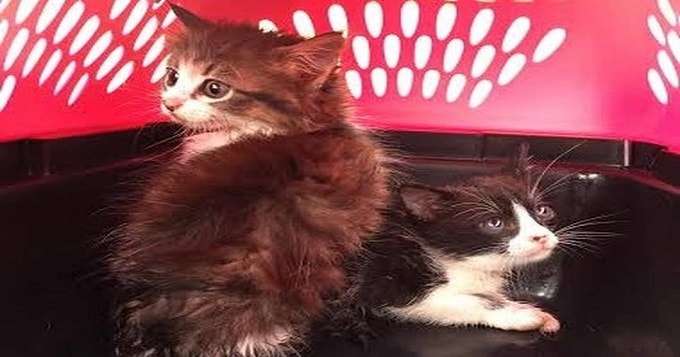 Keller firefighters have indeed rescued cats from storm drains before, Crafton said, including two weeks ago and one on Wednesday. But most of the time, the rescues involve adult cats who get themselves stuck.
"This is a little bit different," Crafton stated. "Somebody intentionally threw them in that storm drain."
One of the kittens is a female tabby who has brown and white fur. She had a sticky substance on her paws but was otherwise fine, Crafton stated. The other kitten, with black and white fur, and is more timid.
Both of these kittens have been force fed since they likely hadn't eaten solid food yet, Crafton said.
"The little black and white one seems to be the most traumatized by the whole ordeal," Crafton stated. "It's still a little timid and gives these little quiet hisses. The tabby seems to be happy and loving."
Keller police are still investigating who put the kittens in the drain. A person could face a charge of abandonment of an animal which is a Class A misdemeanor, said city spokeswoman Rachel Reynolds.
Source