BRITAIN – Simon Cowell was literally left in tears at the Birmingham heats of Britain's Got Talent after a 73-year-old performed a piano piece dedicated to his cat.
Saturday's episode features quite possibly the most nutty round of auditions yet, including dancing Stormtroopers, a German foot puppeteer and judges Simon and David showing up in the Ghostbusters car.
However, Holland-born Diedrick 'Rick' Schmull may have stolen the entire show with his act.
The elderly pianist, who has lived in the UK for the past 37 years, told cameramen his performance would honor someone who "entered his life six years ago and changed his life."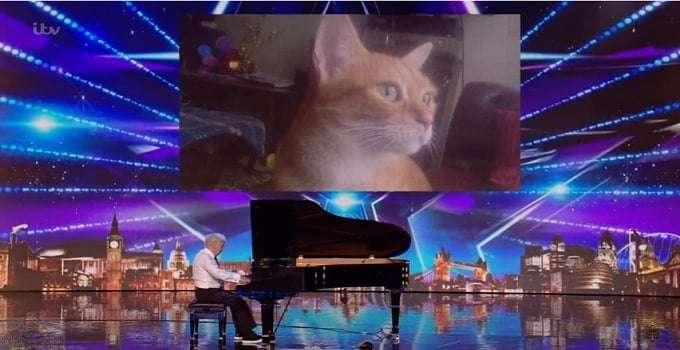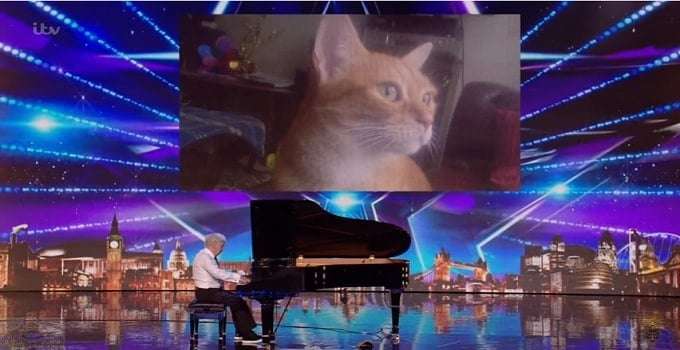 He stated: "She loves music. She is always with me. She is amazing."
The judges were stunned when he announced his improvisational piece was dedicated to his beloved cat Meow Meow.
The highlight of the performance came when a slideshow of selfies featuring Rick and his cat was even screened over the grand piano as he played.
Amanda Holden falls for the retired stockbroker and stated: "Do you know what Rick? I love you! I could sense the cat in it!"
As tears welled up in Simon's eyes, the former Mr Nasty announced: "Your whole act is dedicated to your pet!
"It sounds like the cat is walking across the piano!"
The eventual winner gets the opportunity to perform in front of the nation on the Royal Variety Show as well as receive a cash prize.
As the judges wait for the next act, Simon says to his co-hosts: "Do you know what? This show is actually making me mad!"
Now in its 10th series, Britain's Got Talent has been hit with a slew of fix conspiracies after many of their acts have been outed as professionals or as having previously performed on other TV shows.