NEW ZEALAND – Students at Southland Boys High School were questioned not long ago over who threw a cat into an Invercargill creek.
The school's inquiry came just as a nine-year-old girl was being hailed a hero for jumping in and saving the tabby, whose name is Puffin.
Nathan Erskine, the cat's owner, was happy and relieved to see him alive.
"It's cool that she's done it, stood up for an animal instead of laughing away like most kids probably would," he stated.
Jhia Morrison put her life and safety on the line fishing Puffin out of Invercargill's Otepahi Stream, ignoring a group of high school students she is claiming threw the cat over a bridge and laughed at her rescue efforts.
"It's a big heartbreak, I don't know what would have happened if I didn't know about it," she notes.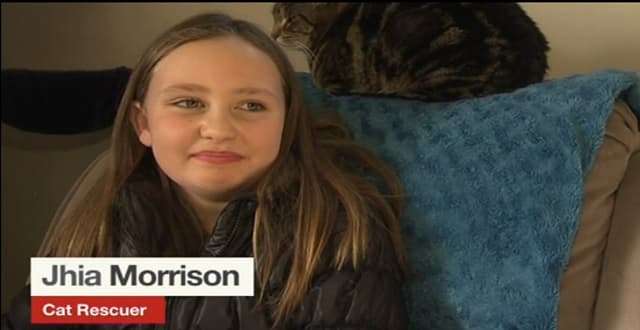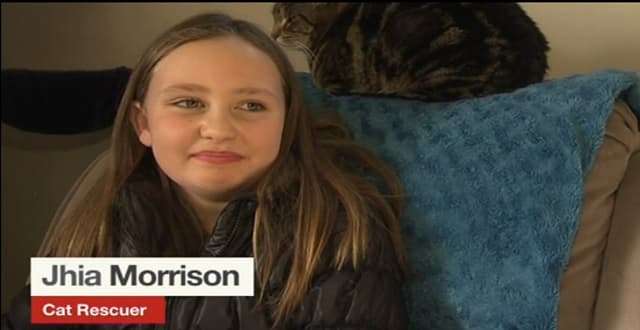 The cat emerged bascially unscathed and the local animal shelter was more worried about her rescuer.
"[Jhia] was in such a state, I think it'll leave a lasting impact on her," stated Furever Homes' Marie Wynne.
Southland Boys' High School is taking the entire matter very seriously, holding assemblies to track the culprits down.
Rector Ian Baldwin claims they'll be given counselling and volunteer work at an animal shelter.
"It's dead simple – if you're cruel to animals, you'll be cruel to people," he explained.
Jhia hopes the boys will indeed think twice about what they've done.
"I would pretty much say, 'Why would you do that? It didn't hurt you, so why hurt an innocent animal?'," she claims.
Thanks to her very heroic effort, Puffin is finally back in safe arms!