Gizmo the kitten has luck that many other cats don't have. It was found at an intersection in danger of getting run over by a kind biker woman who couldn't leave it behind. Mater, the biker, found Gizmo scared in a busy intersection. The poor kitten didn't know what to do, but she certainly did.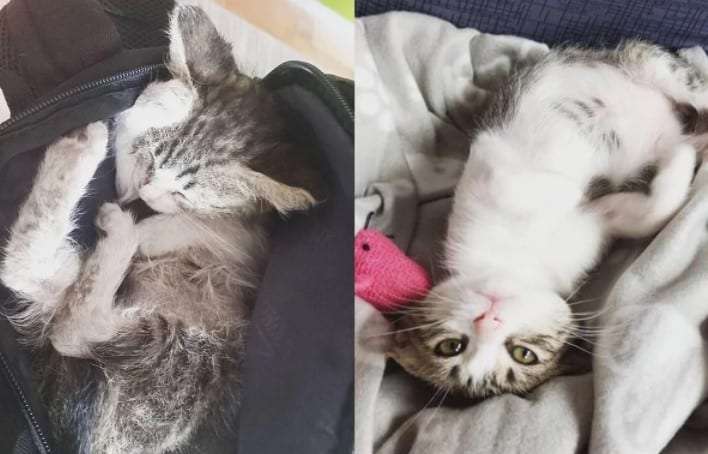 She stopped, got off the bicycle and picked it up. Gizmo was scared at first, but he didn't mind being scooped up. She put the kitten in her backpack and went home with a new friend. It slept all the way back home, and was pretty beaten up the first day, probably from stress. He finally understood that he's in a safe spot the next day, when he relaxed and showed his true colors.
A Scrawny Kitten
Once he was all settled up in a day or two, Matea took Gizmo to a vet. It turned out that he was half the size of other kittens his age and severely underweight. That was fixable, however, with a great diet and some meds. She took him home to a warm bet and that's when she had the idea of naming him Gizmo because of the long ears.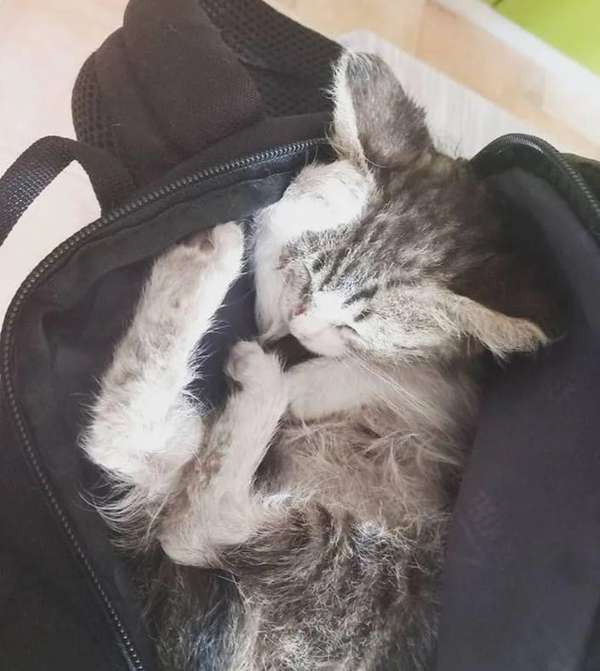 After a few weeks of vet trips for therapies, Gizmo is doing more than fine. He's an energetic kitten who loves his new mom, and we're glad he got that chance. Many don't.