Pookie the kitten was completely alone, walking around without any sense of direction. He would hide under cars and under garbage containers. He would sniff and look around trying to make sense of it all but not being able to see anything! Without being able to see anything!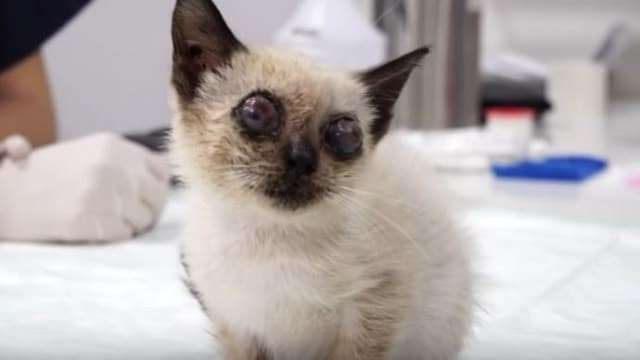 He was dangerously weak when he was finally rescued. The vets honestly weren't sure he'd make it at all.
However, Pookie proved that he is a true fighter.
Pookie now has a loving forever home with a cat mom that will always be there for him.
Never again will Pookie have to be alone and scared and in the streets!
Watch his incredible story in the video just below!