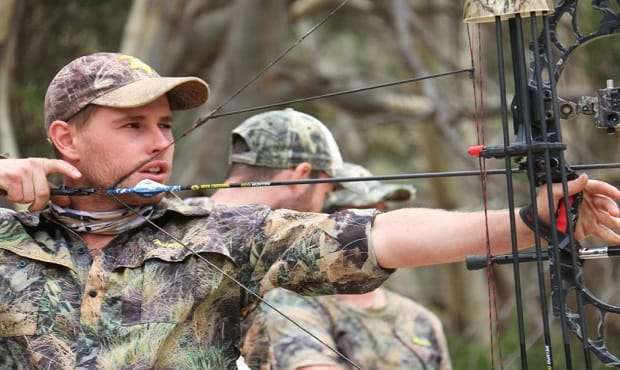 AUSTRALIA – Australia's threatened species commissioner has officially condemned the use of bow hunting in feral cat control during a visit to South Australia's Kangaroo Island.
Feral cats in Australia are estimated to kill in upwards of tens of millions of native animals each year.
Commissioner says Federal Government absolutely does not support bow hunting.
Bow hunters on Kangaroo Island "not part" of the feral cat control strategy, he states..
Commissioner Gregory Andrews was on the island just last week to assess its suitability for a Federal Government program which aimed to eradicate feral cats from five islands across the country.
Last month, the ABC's 7.30 program revealed a SA bow hunter had received literally thousands of abusive messages and was the target of a global hate campaign after he posted photos of dead feral cats online.
Hunter Zach Slattery, 22, has rejected criticisms that bow hunting was inhumane, and that animals could take longer to die than other culling methods.
Commissioner Andrews said he had been misrepresented by the recent media coverage of bow hunting on Kangaroo Island, and had received a number of threats because of it.
Andrews said bow hunting was cruel and unnecessary.
"Those men are not part of the strategy," he added.
"They are not employed by the Australian Government. My office has had no contact with them, and when I met the Mayor and the NRM chair and the community there, I was advised they are not employed by any organization or the community to cull feral cats."
"The Australian Government does not support bow hunting, we only support humane, effective and justifiable feral cat culling, and that's why [Environment] Minister [Greg] Hunt and I invited the RSPCA to be a member of the feral cat taskforce which oversees the feral cat target."