DUBLIN, IRELAND – Over this past weekend, Joe Collins shared the incredible journey of his cat, Georgie, who ha been missing four years.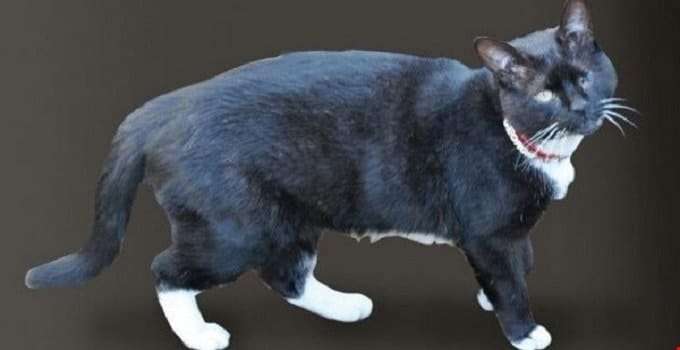 "Georgie our one eyed cat went missing over four years ago having climbed under a neighbour's car bonnet to avoid a heavy rain shower," Joe told reporters.
"The neighbor got into the car and travelled from East Wall to a garage in Sallynoggin. A car mechanic got a shock when he opened the bonnet and the cat fled.
"We drove out to the area to search for him and put up posters. We gave him little chance as only having one eye was such a disadvantage."
Joe and his family had just about given up hope of finding Georgie a long time ago, until they received a surprising and joyous phone call last week.
"We received a call from the DSPCA Rathfarnham to say he was handed in. Shook, starving and quite unwell but still with the same old attitude," Joe says.
"What's the lesson? Always chip your pets."
It appears Georgie had been living near a woman as a stray for a year. She had been looking after Georgie until last Thursday, when she decided to bring him to a shelter.
Georgie was scanned for a microchip, and his families details of course, popped up, allowing a reunion to be after four long years.
"It was an emotional day for both the lady who had cared for Georgie and for Georgie's family who had desperately searched for their missing kitty," Dublin SPCA say. "We can not stress how important it is to have your pet microchipped."

Source