Most people think that cats are not too friendly, but that's because you haven't met Wesley T. Monkey. Yes, that's the name of a cat who, although mischievous, has a heart bigger than many people. Monkey was always landing into trouble and that's how he got his unusual name.
That was when he was young – as time passed, Monkey become calmer, although he still showed his knack for trouble. His antics made him one of the favorite cats of the Indraloka Animal Sanctuary located in Pennsylvania.
Wesley T. Monkey was a loved cat by both staff and animals and he knew how to give love back.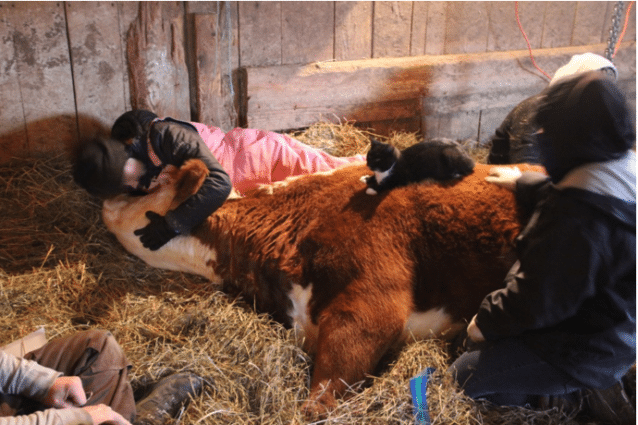 Penny the cow was Wesley's best friend. They were spending a lot of time together which is unusual for these animals. They ate together, slept together and you could often see Wesley sleeping on the back of Penny. After a couple of years, Penny got sick. The cow had a terminal illness and was going to pass away soon as vets couldn't do anything for her. Knowing that his friend will die soon, Wesley came to comfort the cow in her last hours. He massaged her with his paws and stayed up to the very end like a true friend.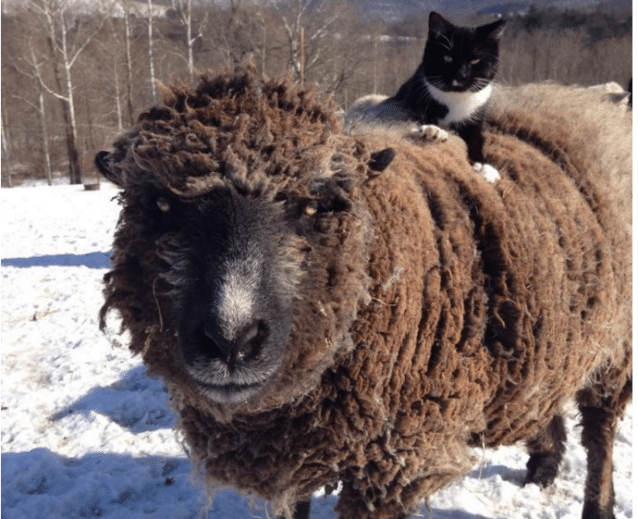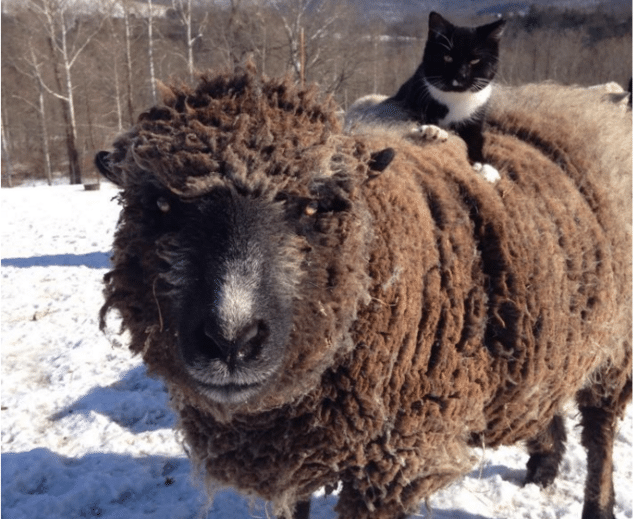 This is just another proof that cats are not heartless animals. They can be friends with other animals just like Penny and Wesley. After Penny passed away, Wesley has made himself new friends. All the animals love him and he surely loves them back.