ENGLAND – A cat own is currently urging fellow pet owners all over the world to be careful over the festive season after her kitten developed poinsettia poisoning.
Tara Christmas' kitten, whose name is Elsa, kept nibbling leaves from the decorative plant until she got sick and collapsed on Christmas Day last year.
Tara, who is now 27, who is from Rotherham, had no idea poinsettias were poisonous to pets.
She explained: 'I was given the plant as a gift and had put it on the table, but I noticed the leaves were being nibbled.
'I kept moving it but Elsa would always find a way to reach it. I had no idea that it was poisonous, though, so when Elsa started being sick and collapsing I didn't know what was causing it.'
She immediately contacted the PDSA charity and tests at its Sheffield Pet Hospital revealed the cause of the kitten's poisoning. Elsa, who was six-months-old, was put on a drip before recovering.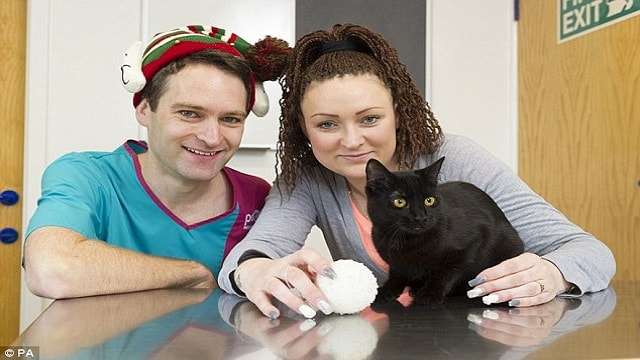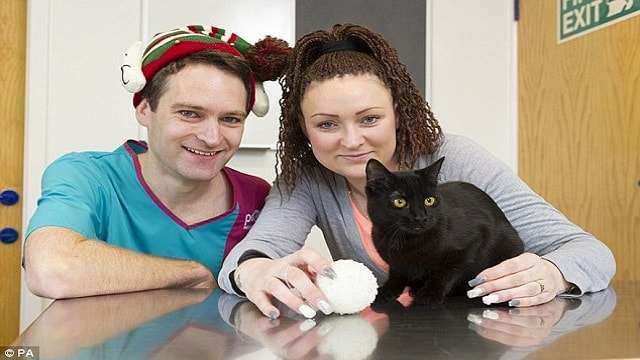 'The poinsettia went straight in the bin, of course, and I check very carefully before bringing any flowers or plants into the house now,' stated Tara.
Senior vet at Sheffield PDSA, Robert Haselgrove, added: 'When I came in on Boxing Day morning and saw the name on our in-patient lists – Elsa Christmas – I thought someone was playing a joke at first.
'But thankfully she'd been brought to us in time and after receiving treatment Elsa was able to go home.'
The PDSA charity is currently running a Christmas appeal and is asking supporters to text STAR to 70025 to give a one-off donation of £5*.The texter will also be charged one standard rate message.