Valentine barely more than a kitten when he was dropped off at a Los Angeles shelter and missing his claws.
The declawing surgery ended up getting botched beyond belief, leaving the kitten in serious pain. His paws were so terribly infected that staff didn't think he would survive.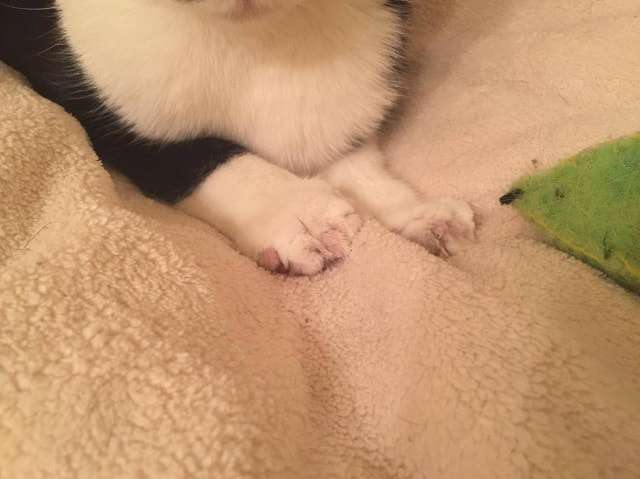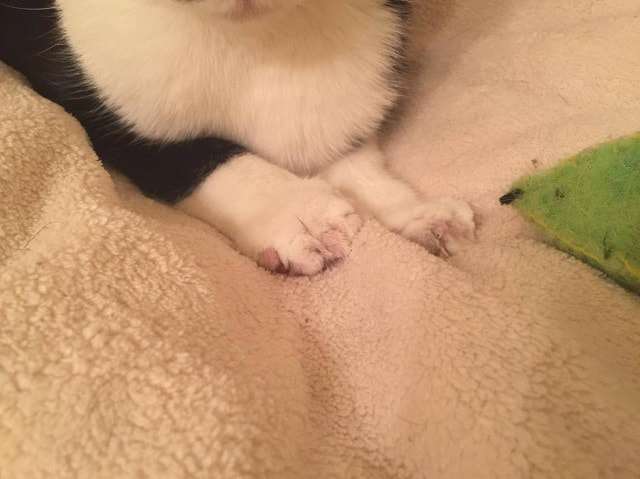 "He was in so much pain, he was acting out," Jennifer Conrad, who a veterinarian and founder of The Paw Project, explained to The Dodo. "He was biting. He was terrified."
His aggression made it appear as though he was unadoptable, and thus he was put on the shelter's euthanasia list.
Aurelie Vanderhoek, who is the founder of Zoey's Place Rescue, saw pictures of poor Valentine and knew she had to help.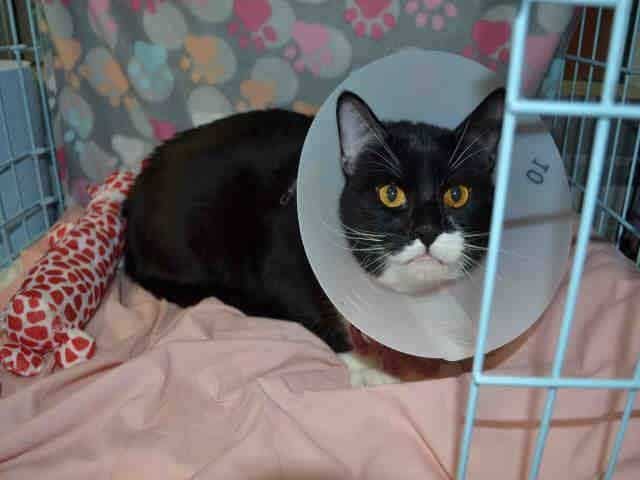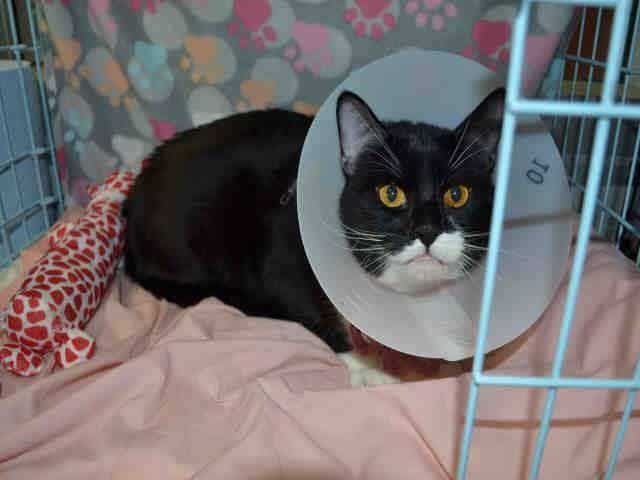 "I saw the picture and my heart dropped," Vanderhoek noted to The Dodo. "The incisions the vet had made were not even stitched. They were left open to bleed.
"I said, 'I don't care how we're going to do this. He's coming with me.'"
Valentine was brought to the Animal Healthcare Center in Eagle Rock and that is where veterinarian Lisa Hsuan worked to ease the pain in his festering paws.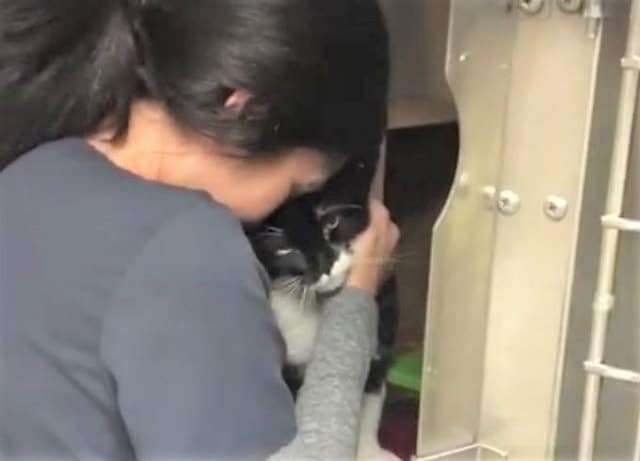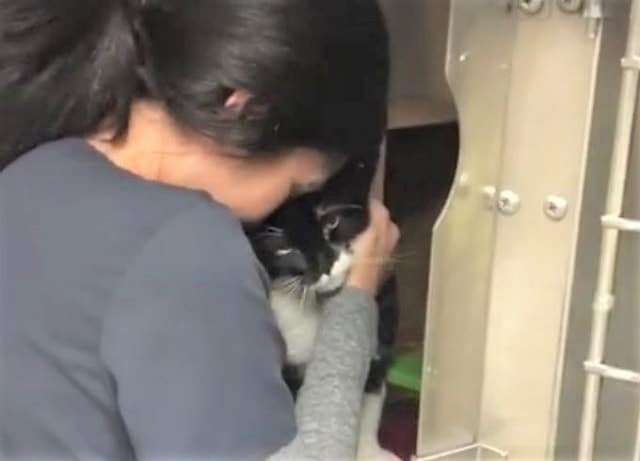 Just one week later, Valentine was already feeling so much better!
"Now, he's in my bathroom," Vanderhoek stated with a laugh.
Naturally, it took Valentine come time to warm up to Vanderhoek.
"All I did was sit next to him," Vanderhoek reflects. "I gave him a small room to get control over. And I just let him come to me. And within three days, he was purring and playing."
A lot of care came from the community to aid Valentine's recovery. Even Jackson Galaxy donated some calming remedies to soothe his troubled paws!
The Paw Project's New Lease On Life program has covered the bills for Valentine's spiraling medical expenses as well.
"We take animals who were going to lose their lives because they were declawed — and we rehabilitate them," Conrad states. "We've had a 100 percent success rate in finding these animals homes once they've been taken out of pain and the infection in their paws has been taken away."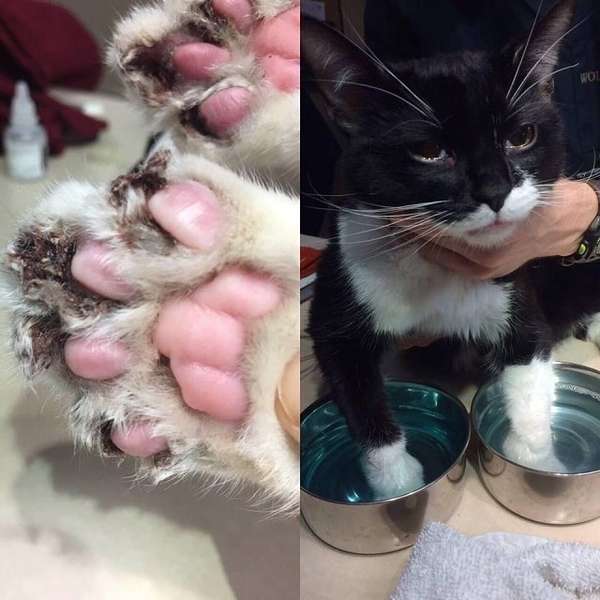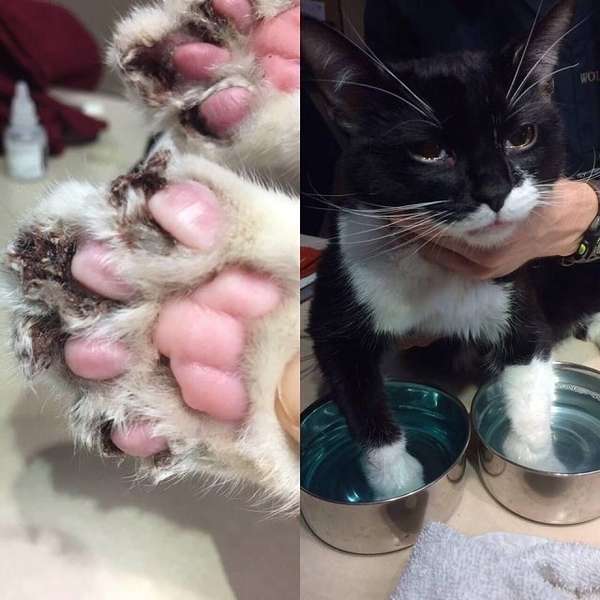 Vanderhoek takes all it upon herself solely to heal Valentine's other injuries, like learning to trust and love again.
"He gets startled very easily with loud noises. I think he was abused because he has very, very sharp triggers," she states. "He's playful. All he wants right now is to be held. He just wants to cuddle.
"This is a cat who just needs a nice, quiet environment and he'll be fine."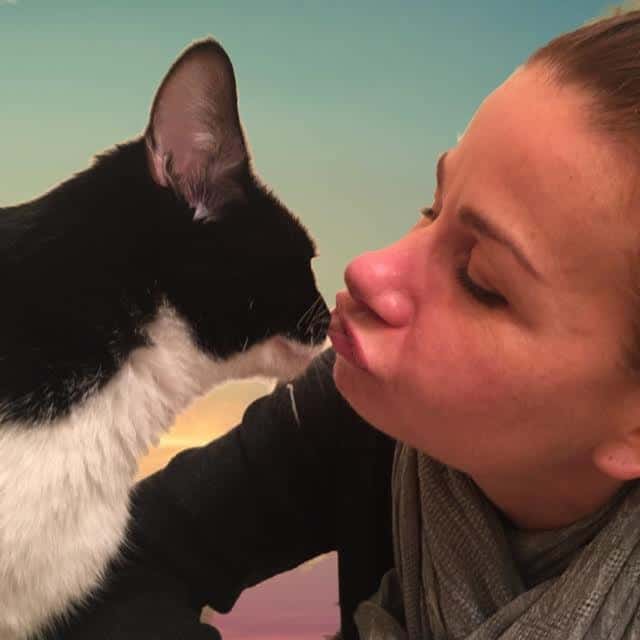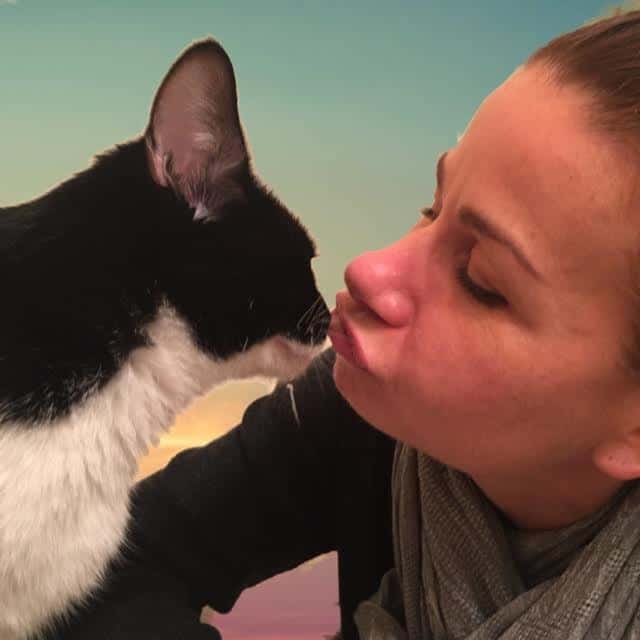 The practice of declawing cats has been gaining traction as an outdated even barbaric procedure.
"There's no doubt that a declawed cat bites more often and bites harder because they've been robbed of their primary defense," Conrad went on to explain. "Anytime you have a behavioral problem, you should treat it with behavioral management. Not with surgery.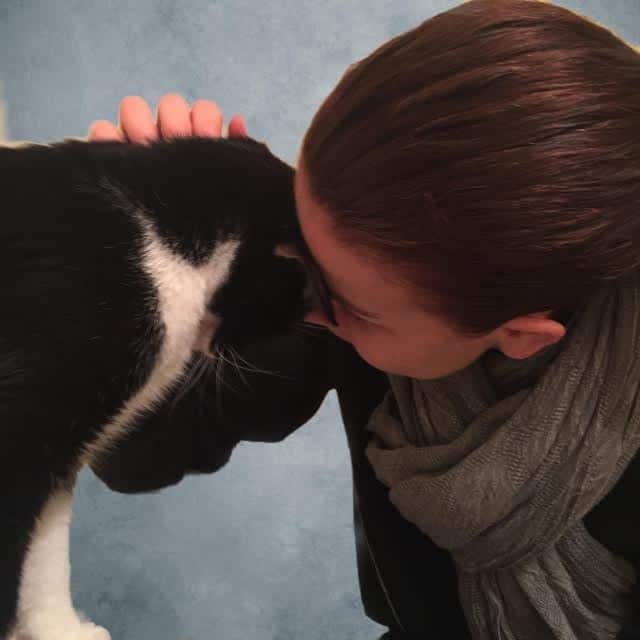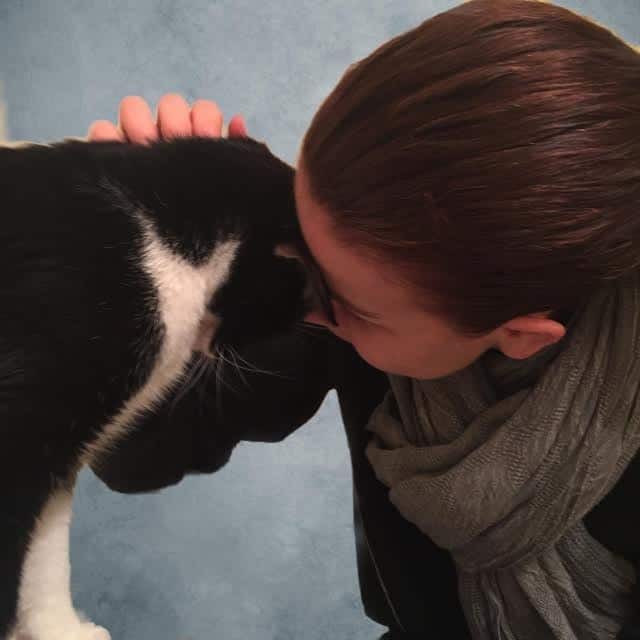 Instead, she is suggesting some simple alternatives like a scratching post or a toy. Because kittens will be kittens.
"That's what kittens do," Conrad states. "They attack each other. They attack toys. They go crazy doing their little kitten stuff. But that's because they're babies."
Valentine, thanks to the help of Vanderhoek and a kind-hearted community, gets to be the kitten he never had a chance to be!
Follow Zoey's Place Rescue on Facebook!
Photo credits: Zoey's Place Rescue │ H/T: www.thedodo.com