MASSACHUSETTS – A Fall River man is now facing a felony animal cruelty charge after abandoning a cat in Walmart's parking lot back in April, according to the Massachusetts Society for the Prevention of Cruelty to Animals.
John Maher, who is 52, allegedly drove into the parking lot of the Walmart close by to Route 44 on April 16 and abandoned the cat into the lot before driving off, an eyewitness told Raynham assistant animal control officer Linda Brackett.
Following a show-cause hearing back on June 15, Maher's next court date will be July 28 at Taunton District Court, according to MSCPA-Angell spokesperson Rob Halpin.
According to Massachusetts state law, the charge carries a maximum sentence of seven years in state prison or a fine of up to $5,000.
Brackett explained the cat was suffering from an upper respiratory infection when she was rescued but is now healthy. The cat, thankfully, has since been adopted.
The charges were brought about by the MSPCA-Angell law enforcement department, Halpin stated.
According to Brackett, the incident was also captured by surveillance footage.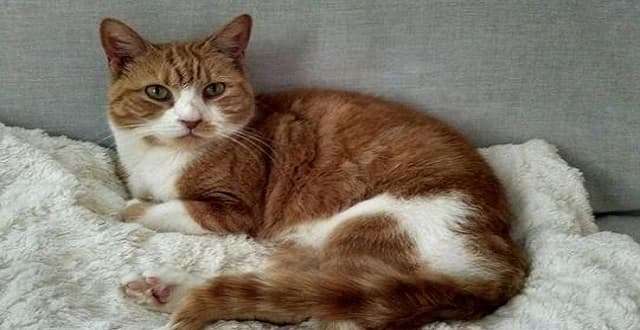 Brackett noted she found the cat. She nicknamed her "Missy". She had been hiding under a pallet about 10 minuets after she was allegedly left in the lot.
"(Maher) said he dropped her off because they couldn't keep her, but they didn't want to bring her to a shelter because they didn't want any harm to come to her," Brackett explained. "But he took her to a parking lot where she could have been run over, or hurt on Route 44."
The orange-and-white cat is believed to be approximately four years in age and weighed about eight pounds, Brackett went on to say.
Just last month in nearby Brockton, a bag full of five-week-old kittens was tossed out of a moving vehicle right on Route 24. Four from five kittens were crushed by passing cars.
Unfortunately, there have been no arrests in that case.
Will this punishment fit the crime?