MALAYSIA – Call it a miracle, but with just a short note, the lives of three adorable little kittens were saved!
Nur Izzah Zabidi, wrote about the incident on her Facebook account, about how one individual had left a note on her mother's car.
In the note, a kind individual had asked Nur Izzah's mother to check as to whether there were any kittens under her car before turning her engine on.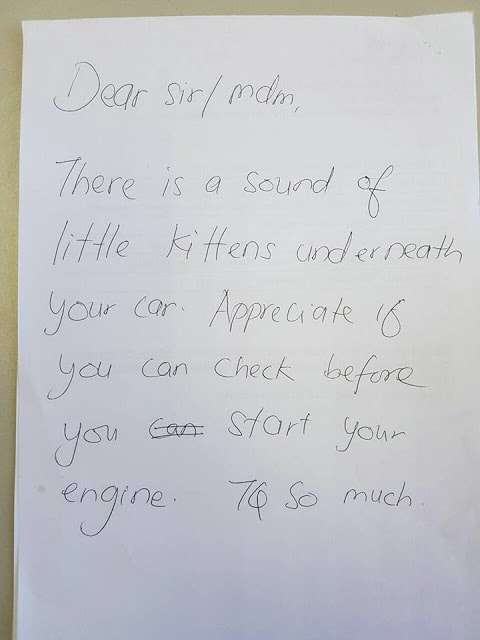 "Dear sir/madam, there is a sound of little kittens underneath your car. Appreciate if you can check before your start your engine. Thank you so much."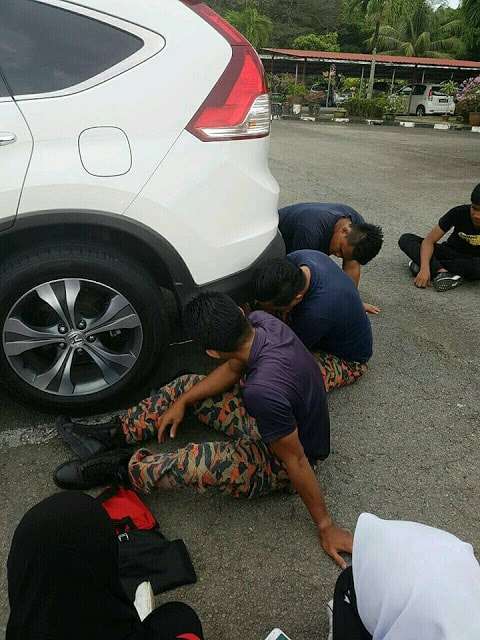 Her mother immediately called the fire and rescue department to assist in the search and from the pictures uploaded by Izzah, it shows a few officers along with school students trying their hardest to save the kittens.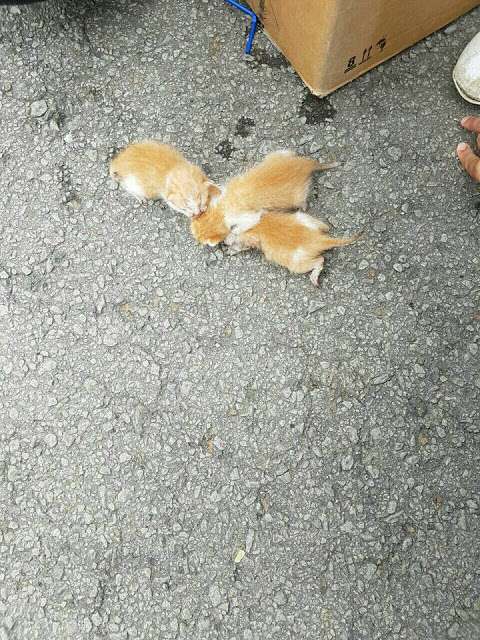 Soon after, the rescue mission was a success and it turns out that there were three little orange kittens stuck underneath her vehicle.
Nur Izzah later thanked the person who left the note for otherwise, the most terrible of tragedies could have befallen upon these tiny furballs.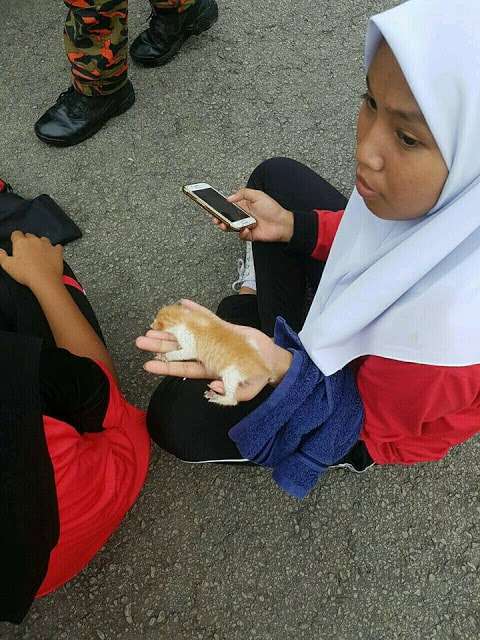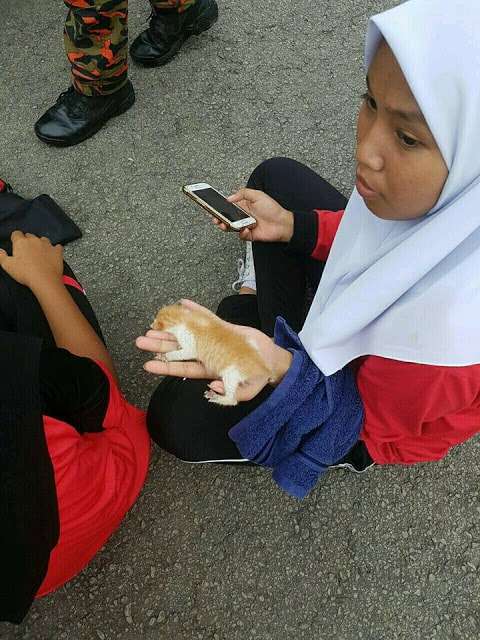 "The amount of effort put in to save these 3 kittens is just …amazing … Love the spirit.
"And whoever that person who left the note on my mom's car, thank you," she wrote.
Hopefully, this tale inspire us all, to always be more alert of our surroundings for we might be the hero to one's cry for help!