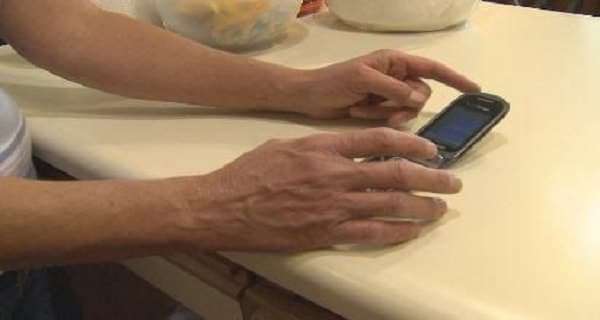 ALBUQUERQUE, NEW MEXICO – An Albuquerque family wants to know if they're the victims of a sick joke or something even more sinister. They've been receiving some very disturbing texts about their missing cat.
As everyone knows, losing a pet is already tough enough.
"We were heartbroken," stated Dopple's Owner.
But what recently happened to a Northeast Heights family was even worse.
She stated, "At this point, I really do think that someone just wanted to scare us, rattle us, horrify us."
They have said they don't want to be identified but say their cat Dopple went missing back in February.
The cat is a large black male who has half of his left ear missing. His owners searched in vain for the past few months, walking the streets and covering their neighborhood in flyers.
"You just focus on trying to bring them home. You go through a stage when you think you're never gonna see them again. You try to be realistic about it and accept it and we were just about at that point when we received this message," stated Dopple's Owner.
It was a message which they never expected.
She went on to say, "It basically said that 'I have your cat'."
And the messages got even worse from there.
She explained, "So within a minute or so, a long pause it seemed like, this person said that 'I had to kill him'."
The family assumes the person probably got their number off one of the flyers. They exchanged a total of five texts in all, before some of the texts disappeared off their phone.
"It seemed like a game, it really did, a sick game," she stated.
The texts came from an untraceable number and the person eventually didn't respond anymore. The family believes the person probably didn't kill their cat but the possibility still haunts them.
"It's a really evil thing to do," concluded Dopple's Owner.
The city's Animal Welfare Department says that they haven't heard of any other cases like this one, but they are looking into it.