Quinton was only about 5 weeks old when he was discovered wandering the streets. He had a limp and there was no mother in sight. He was rescued by Best Friends Animal Society and taken into the Los Angeles kitten nursery.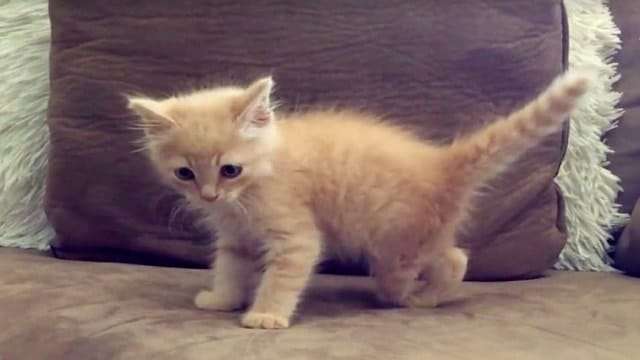 Since he was found, he literally hasn't stopped purring, one of his carers stated: "Quinton honestly was the sweetest kitten I ever met and I've met thousands. He was constantly purring and making biscuits. He was pure love."
Sadly, one of his legs needed to amputated but that didn't put a dent at all in his happy attitude to life.
Check out his story here!
[mashshare shares="false"]