Staffers who work out of the RSPCA Leybourne Animal Centre have come up with a cute, creative way to help the cats get adopted.
"We decided to decorate the cat pods to show the type of homes the cats were dreaming of in the hope of persuading more people to stop at their pens and talk to them," Janine Pemberthy, who is the cattery manager at the RSPCA Leybourne Animal Centre, explained in a press release. "We hope our art project will help us find new, loving homes for all our beautiful cats!"
This 3-legged cat, whose name is Henry, is dreaming about a forever home!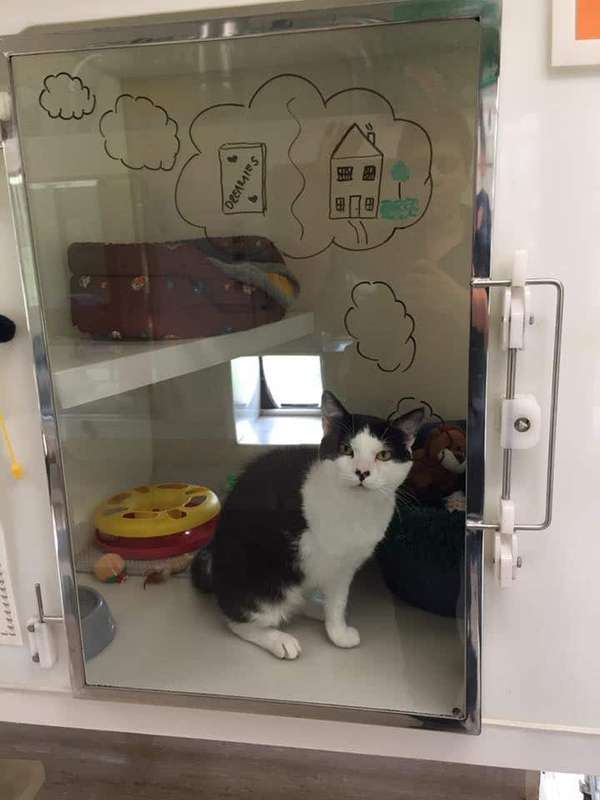 This 3- year-old cat named Friday isn't too happy at all to be in the shelter, and the staff truly hope this message will show the urgency of Friday's wishes to get a new home.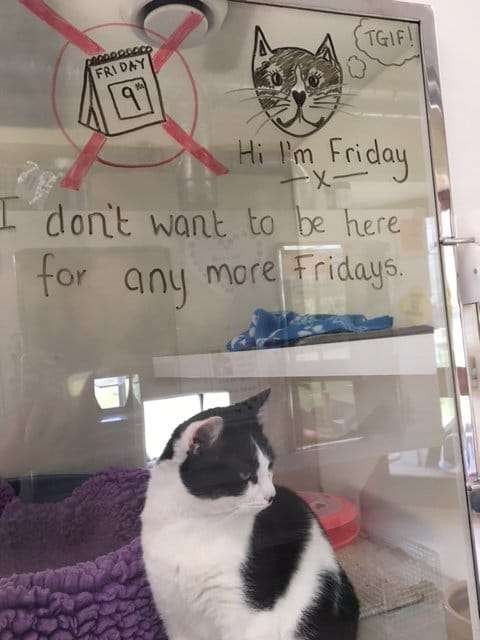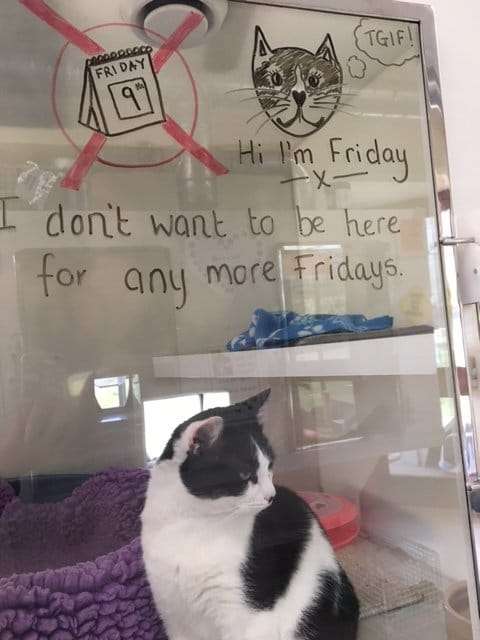 Lil Kim and Hermione, who are a pair of 2-year-old cats who were rescued together, have greatly helped each other come out of their shells.
The shelter is hoping that this message that these two need to go to a home together!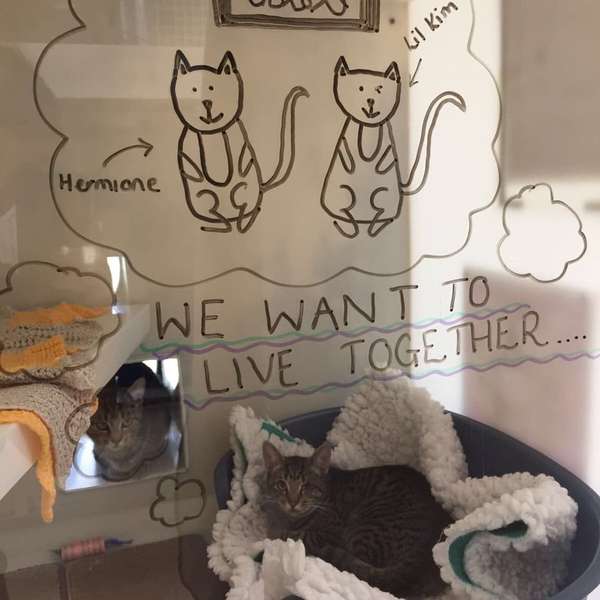 Senior cats need love and homes too, and Molly is waiting for someone to give her a chance.
This mini panther absolutely loves toys.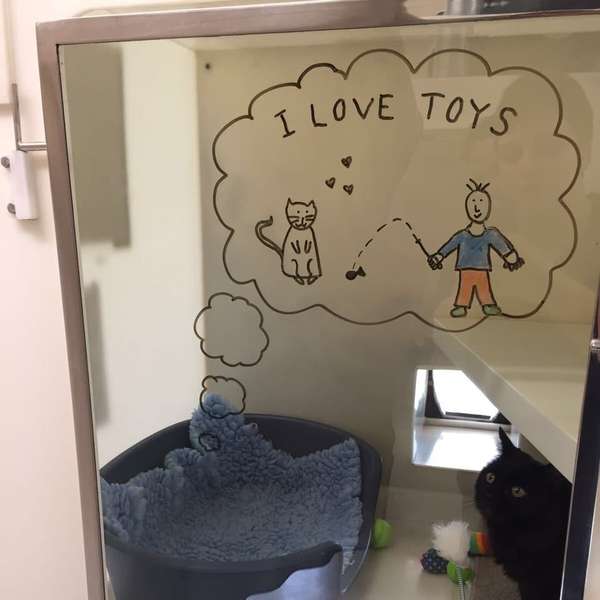 These shelter illustrations of "cat thoughts" aim to draw people in just a bit closer to get to know these fur friends, which will hopefully lead to adoptions.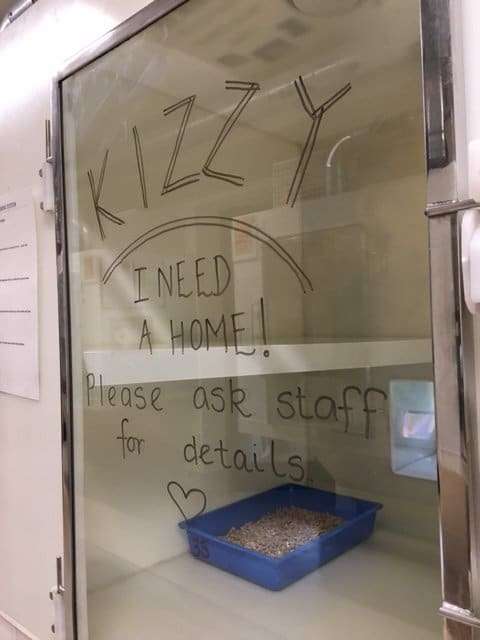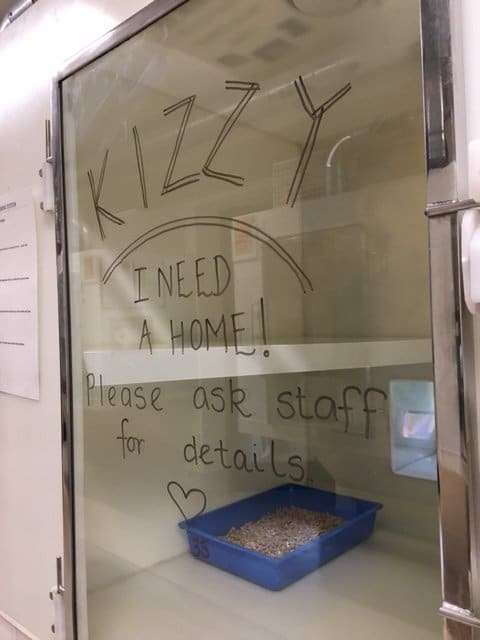 This new adoption campaign is working, as two of their longest staying cats have found new homes!