Yuliya Kosata is an extremely talented artist who hails from the Ukraine.
She designs the most unique kitty hangouts we have ever seen and we're sure you'll be as impressed as we are!
Here are some samples of her magical creations!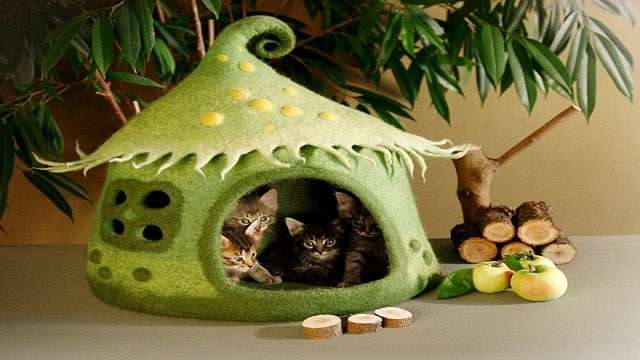 You can get your own on her Etsy shop!