CALIFORNIA – William Grabill, who is a waste management worker, was tending to his usual duties when he heard meowing. The 'meowers' ended up to be six newborn kittens. Their eyes were closed tightly, and their umbilical cords were attached.
Sarah Varanini, who is foster care coordinator at the Sacramento SPCA (SSPCA) in California, stated to The Dodo that it was likely a stray mother cat who thought the dumpster was a safe place to keep her babies.
The newborns were taken over to the SSPCA and placed into foster care.
Their eyes have since opened.
Sadly, one of the kittens did not make it, Varanini told The Dodo.
The SSPCA stated that one of the kittens has since been named William in Grabill's honor.
"The first time I saw them, they didn't even have their eyes open yet," Grabill stated, during a Periscope video which captured his reunion with the kittens.
"It looks like they all turned out great."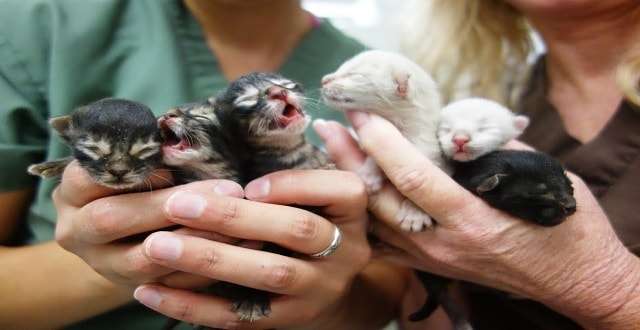 Source