AUSTRALIA – You can't teach an old dog new tricks, however, you can't say the same for cats.
Well, at least not for the skateboarding Tweed Heads tabby cat named 'Digda'.
A former Hollywood animal trainerm whose name is Robert Dollwet, along with his pet Didga now hold a Guinness world record for the most tricks performed by a cat in one minute.
Didga — who starred in a YouTube video back in 2012 escaping from a dog by jumping on to a surfboard across a pool — performed a high five, wave, roll over and jumping into her owner's hands as just part of her 20-trick repertoire.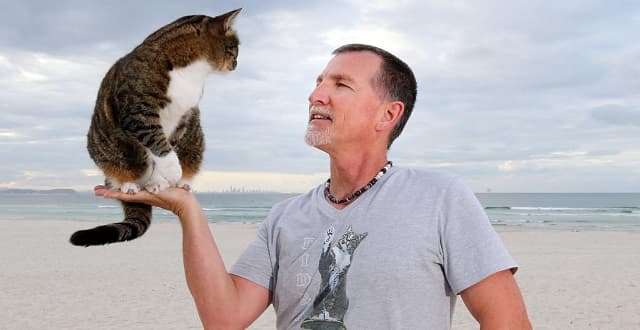 The pair is the very first to claim the record, scoring well above the minimum requirement of 10 tricks asked by Guinness.
"People often ask how long it takes to teach a cat to skateboard or to perform tricks," Mr. Dollwet stated.
"It is not an easy question to answer.
"I say 'it is harder than teaching a dog but easier than teaching a human'.
Didga was adopted when she was a 13-week-old kitten from Friends of the Pound in South Tweed four years ago.
Mr. Dollwet explained that he had an instant connection with Didga and knew early on of her intelligence.
A normal day for Didga, as described by her doting-owner as "a determined, playful and confident cat", involves eating breakfast and then heading over to the park with her adopted brother Boomer.
Didga enjoys skateboarding, playing in the sand and also posing for selfies with her fans. In the evenings, she absolutely loves to wrestle and cuddle with Boomer before heading to bed at 11pm so she can do it all again the very next day.
Follow Didga and Boomer on Facebook! CATMANTOO!