Wally the kitten was rescued by a woman Nikki from a tree at a Walmart parking lot. Nikki received a call from a friend so she could help get to the kitty since he seemed to be in very bad health.
"His eyelids were sealed shut from infection," she stated.
Luckily they were able to safely remove the kitten from the tree and get him to a vet as soon as possible.
The doctors needed to perform several surgeries on little Wally, since the kitten was born blind but had to have his eye sockets cleaned and surgically closed so that the severe infection from filth and being stray wouldn't spread, affecting his health any further.
However, the best part about the rescue, Nikki went on to share, is that in spite of everything he went through, Wally has just the sweetest personality and always shows gratitude for being rescued, dancing around and purring. He will soon be traveling to Charlotte, NC, where his forever home is awaiting him.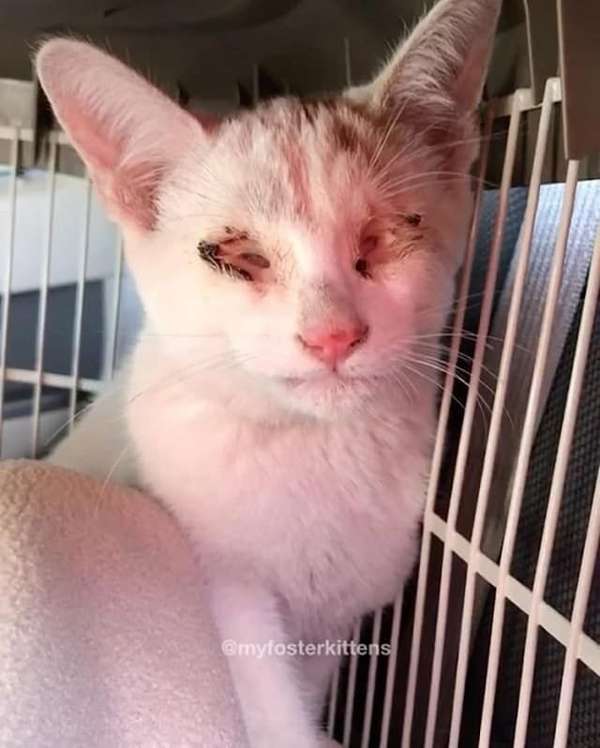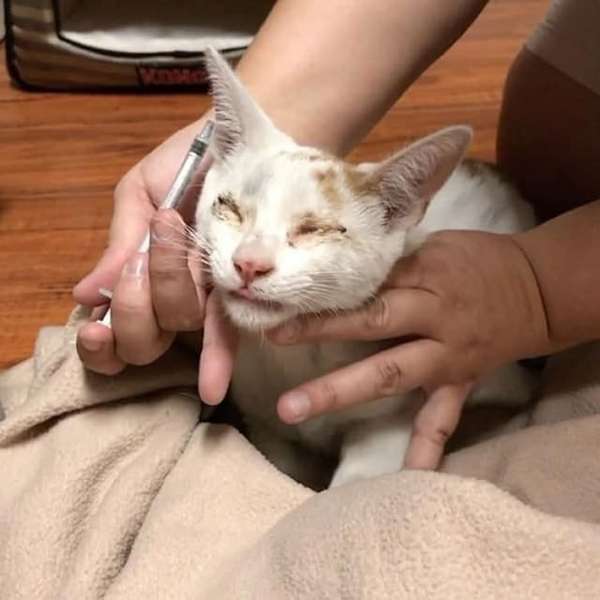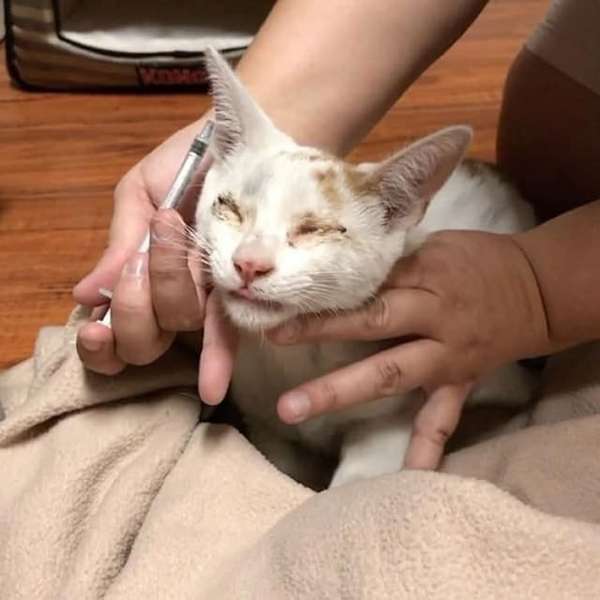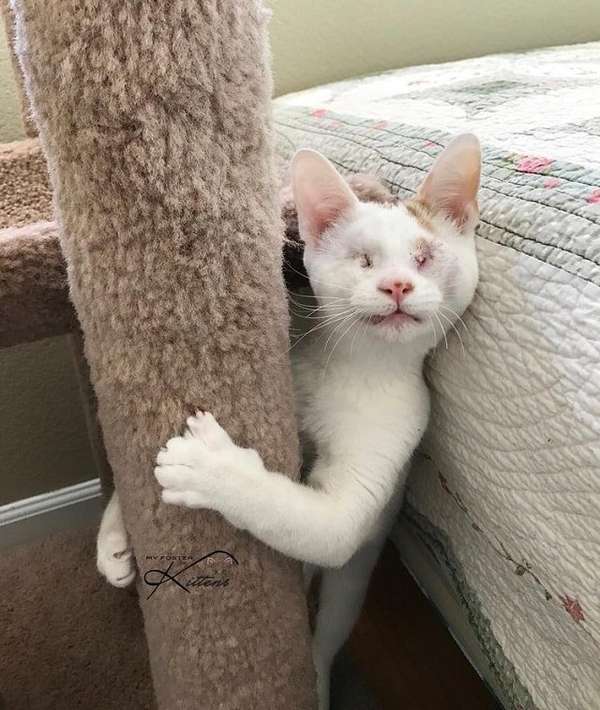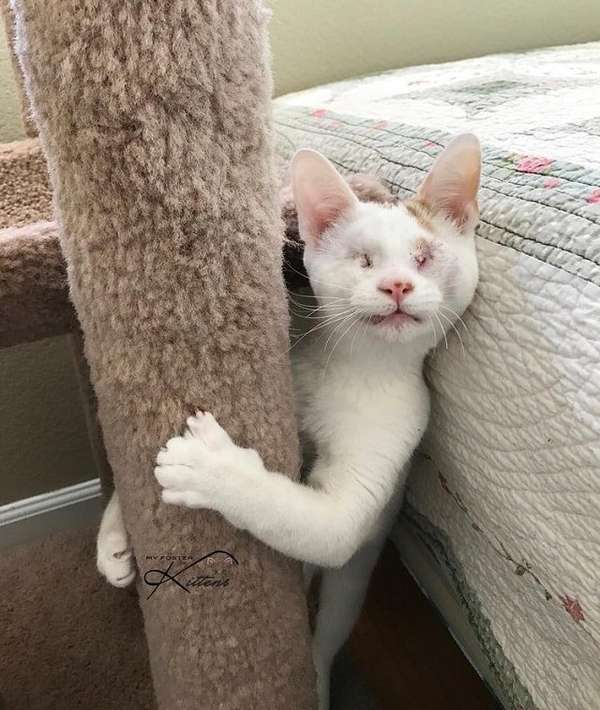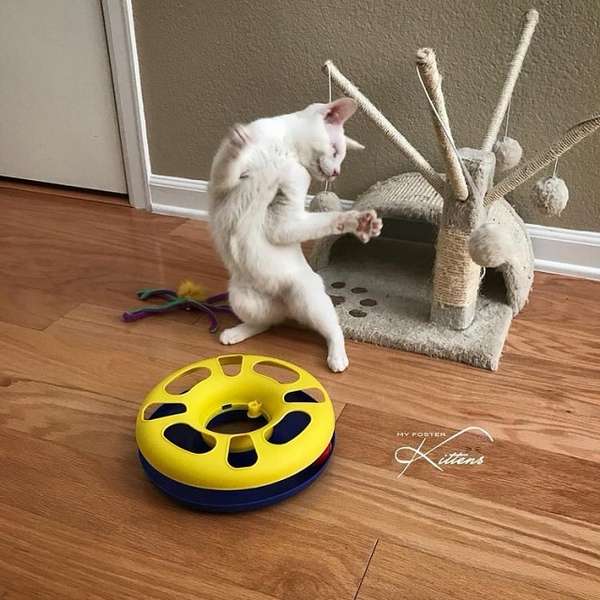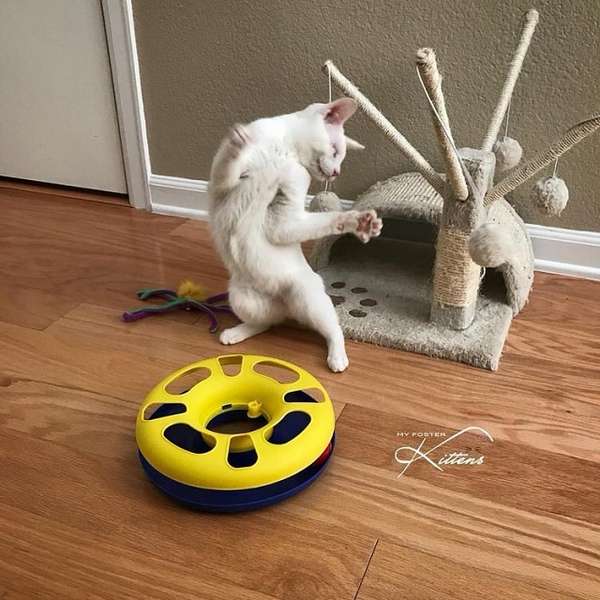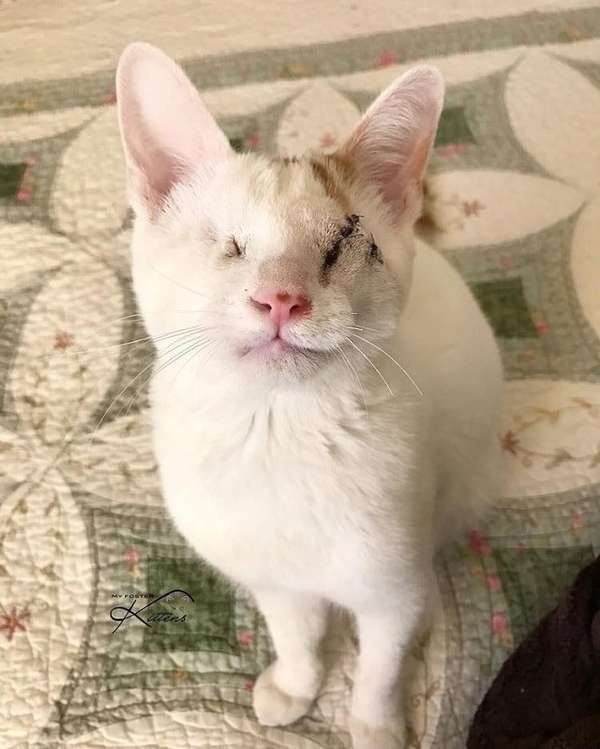 More info: My Foster Kittens – h/t: LoveMeow