COVENTRY, UNITED KINGDOM – Bob, who is a tuxedo, has been completely unable to find a new owner as he permanently looks like the hypnotised panther Bagheera from The Jungle Book!
Bob was literally dumped by her owner two years ago, when he took off in the middle of the night and left her behind.
People who live in the area built Bob a little hut she could stay in, and staff working in the shop where she used to live make sure to let her sleep outside when she fancies.
Sadly, however, no one's wanted to give Bob a permanent home – because she's cross-eyed.
Alison Rodgers, who lives at the newsagents where Bob used to live, stated: 'We don't know what's wrong with her eyes, she's always been like that.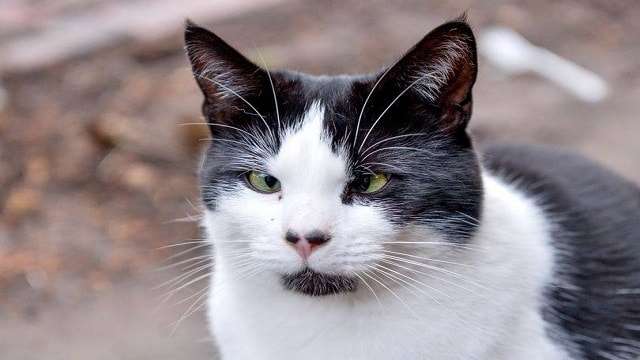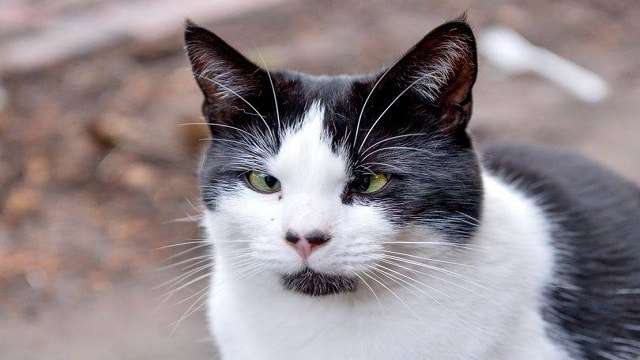 'It doesn't seem to affect her at all, she's fine. But she's grown shy because people haven't handled her in so long.
'She's ok with us, but if other people come near she runs away.
'I think maybe some people are put off by her eyes, which is a shame because I think it makes her look more cute.
'People say she reminds them of the panther from the Jungle Book after he's been hypnotised by the snake.
'But to us, she's just plain old Bob.'
Alison and some other locals are now desperately trying to find Bob a proper home in time for Christmas.
'It's sad really because I don't think any animal should be left alone,' said Alison. 'It's not right her sleeping here, she needs a proper home away from here.'
Anyone who'd be able to give Bob the loving home she deserves is urged to get in contact with McColl's newsagents in Jubilee Crescent, Coventry: 024 7659 8398.
Photo credits: SWNS.com