IRELAND – A lucky cat in Dublin has been saved from a wet ending in the River Liffey all thanks to a quick-thinking passer-by.
The rescuer decided to throw a lifebuoy into the river and the cat – having just spent one its nine lives – scrambled on board.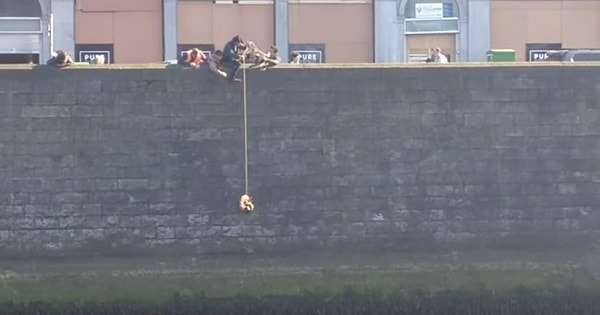 Crowds of onlookers shouted words of encouragement as the cat clung on while it was hoisted up to safety.
The entire heroic rescue was filmed by Mark Malone, who stood on the opposite side of the River as the drama unfolded.
The reaction of the crowd once the kitty is safe is truly amazing and show there are many caring souls out there, even more than we probably thought!