WALES – A couple who was completely devastated when their cat was run over have used their wedding savings to foot the vet bill.
Michelle Blakeley and Mike Walker, who are both from Rhyl in Denbighshire, Wales, have already wiped their savings to afford emergency treatment for Matisse and expect there will be further costs.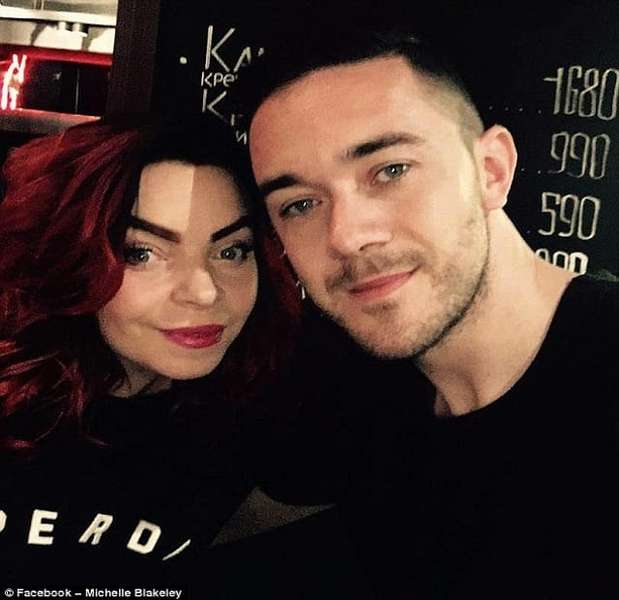 The pair, who are both 31-years-old and got engaged just last month, say they 'don't mind' if their wedding plans are put on hold as their beloved pet is 'part of the family'.
Seven-month-old Matisse is now facing a possible leg amputation and surgery to fuse his pelvis to his spine, and the family says they will do anything it takes to ensure his recovery.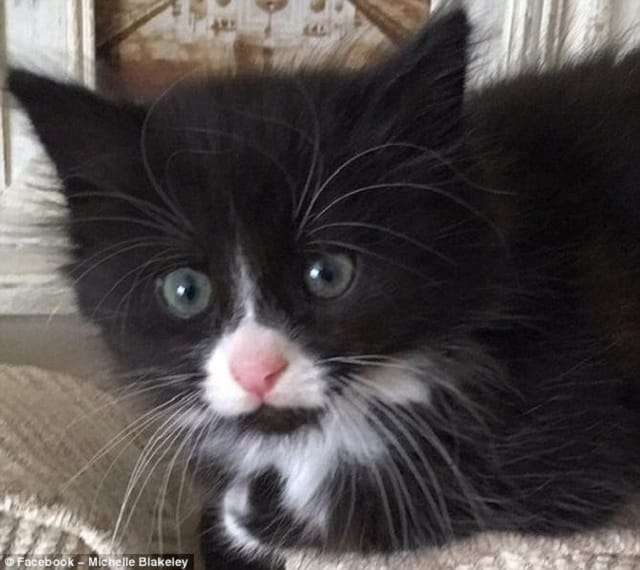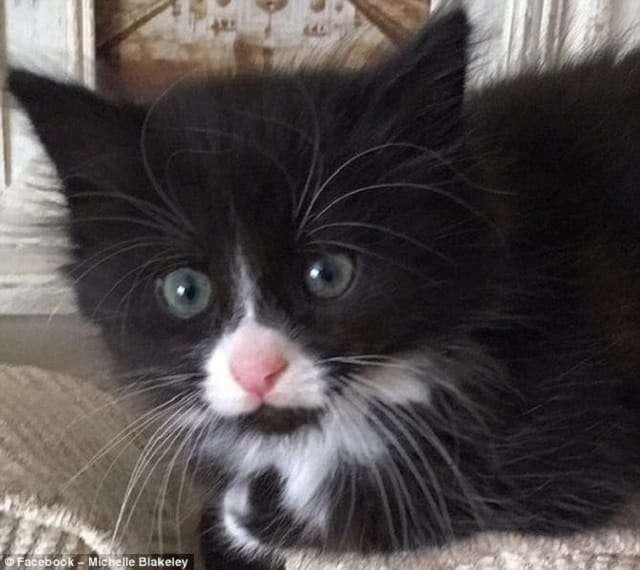 Describing the moment her daughter Rebecca found Matisse last Sunday, Michelle said to MailOnline: 'He'd dragged himself from the road and she found himself on the front door.
'It was raining so he was soaking wet and he was such a state. We took him to emergency vet on the Sunday. They gave him an intravenous drip and a lot of painkillers. I couldn't sleep all night, I was in tears.'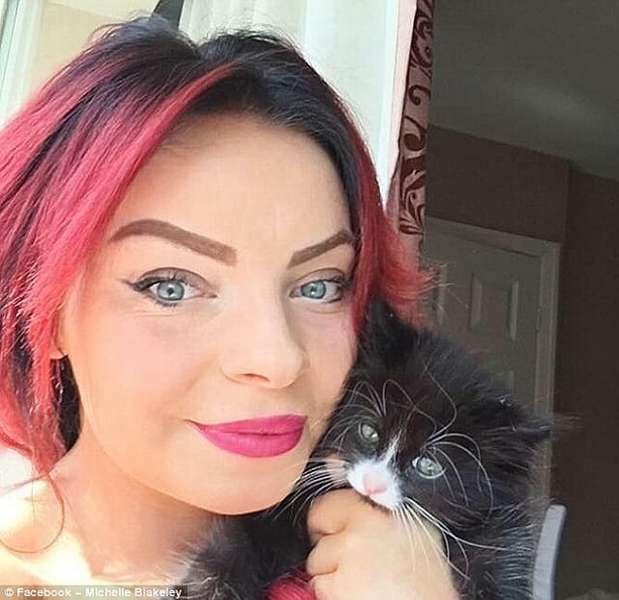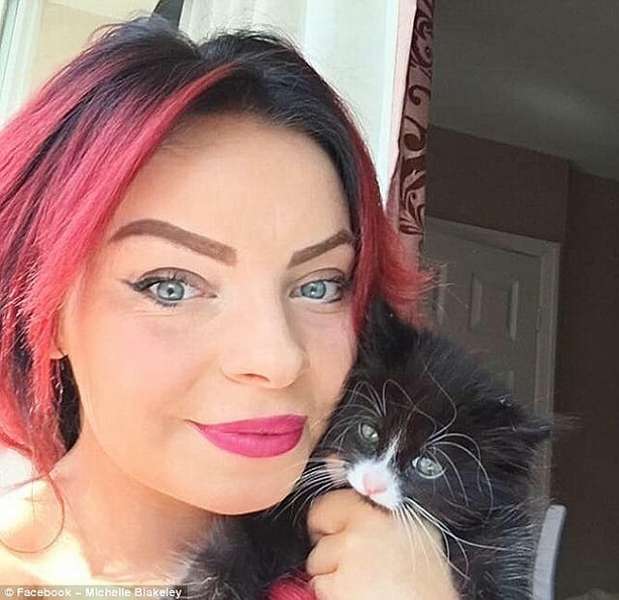 Michelle and Mike, who had been planning to getting married in the next year or two, didn't hesitate to clear out their savings to pay for the treatment.
We didn't think about it,' stated Michelle. 'We just got the money out because at the end of the day I'm saving his life and he's part of the family.
'We've both wiped our accounts so we're having to take out finance now. They won't accept monthly payments, so we're taking out a loan.
'We haven't got anything left now, we've used everything that we have and are trying to get family to help us. I know it's a lot of money.'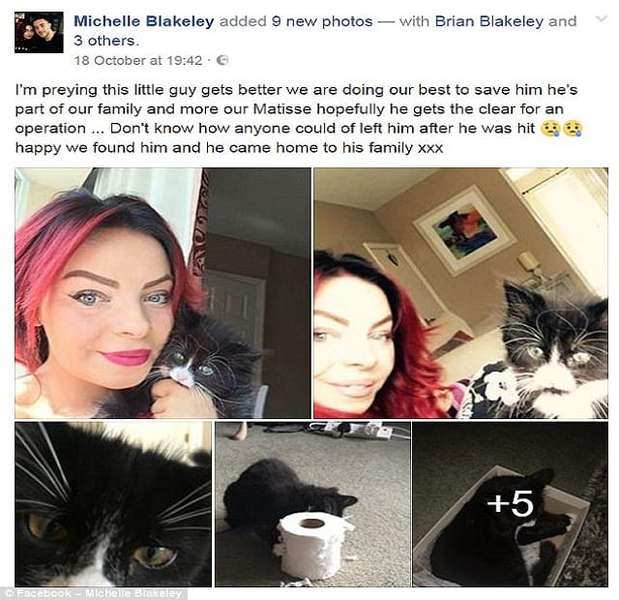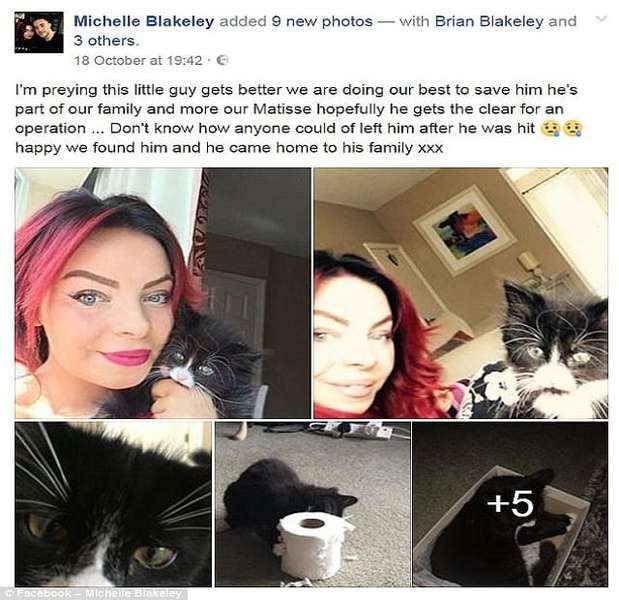 Asked whether she minded putting their nuptials on hold, Michelle stated 'As long as Matisse is happy and he's alive and fighting fit, I don't mind at the end of the day.
'It's not about us, it's about him and about making him happy. If we have to leave [the wedding] we have to leave it, there's nothing we can do.'
Michelle and Mike are currently trying to raise money to help fund Matisse's treatment.
You can visit their page here if you yourself would like to make a donation.