The entire month of July is Pet Loss Prevention Month, and it is important because of stories exactly like Penny's.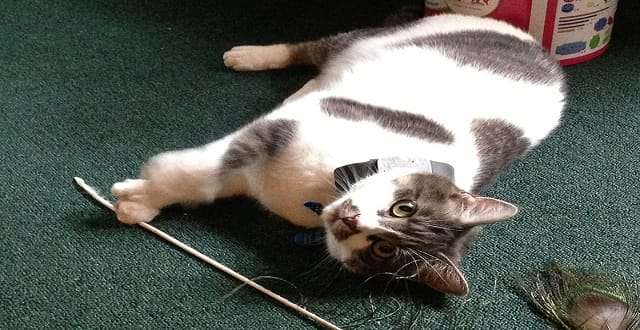 Margaret was at work last Thursday when she got a notification on her mobile phone from Whistle app. The pet GPS tracking application was letting Margaret know that her cat, Penny, was well outside her designated safe zone.
Looking at Penny's location, her owner soon realized that the feline was moving faster than any four paws could take her, so she figured that cat had to be stuck in someone's car. Margaret immediately left work and started following Penny's trail, she soon realized that she was actually tailing a UPS truck, and figured Penny, a curious box-lover like most kitties, must've climbed inside.
Margaret waved down the driver and informed them of her kitty cat's predicament. The driver agreed to let Margaret search the truck, even though they didn't believe Penny wasn't in the vehicle. After searching up, down and all around, Margaret came up with nothing, so she went back to her home and called Whistle for help. The Whistle advocate confirmed that Penny's device appeared to be right on the truck, and promised Margaret he would keep an eye on the cat's position.
Margaret was about to set out to track down the driver once again when she realized Penny's signal was heading in the direction of her home. It wasn't long the UPS truck appeared with Penny inside. The driver explained that she ended up finding the cat stuck in a box, where she was unable to claw out on her own. Both of the women were happy to see Penny back at home and finally off the delivery route.
Margaret, who got the Whistle to keep track of her adventurous, furry family member, was thrilled to see the app at work.