MALAYSIA: A fireman's duty goes above and beyond just saving human lives sometimes, and this story is surely proof of that sentiment.
Nilai Fire and Rescue Department proved that just the other night when they went that extra mile to help a pregnant cat that was in need.
At around 11.30 pm, personnel from the department literally rolled up their sleeves to rescue the cat, which was having some serious birth-related complications.
The cat's owner, who is a 48-year-old man, took the feline to the fire station for help after failing to find veterinary clinics that were still opened so late at night.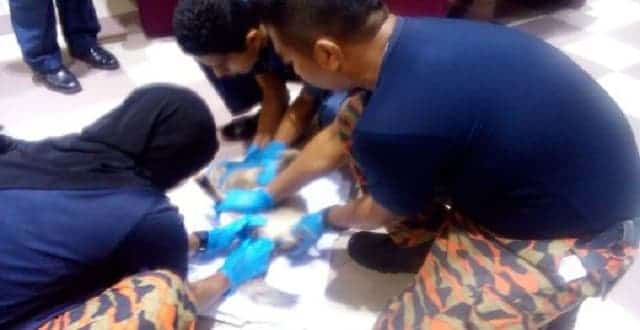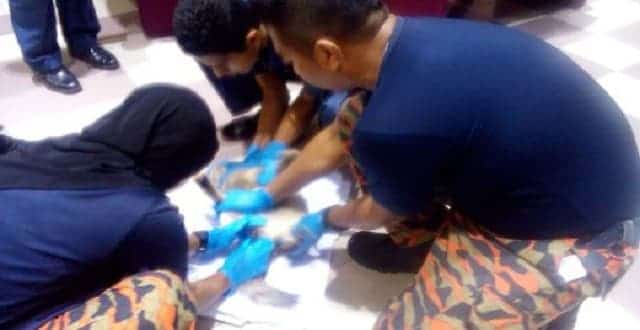 The station operating officer, whose name is Mohd Syazwan, explained that the cat was in a poor state when it was brought to the station.
"The fetus was believed to have perished for several hours but remained stuck in the tract during the birth process," he explained.
"The Emergency Response Medical Services (ERMS) team was assigned to assist and took about 15 minutes to remove the fetus," he added.
Mohd Syazwan went on to say that the cat appeared weak after the rescue, but was in stable condition after undergoing the procedure and is said to be recovering.
Great job, guys!