Looks don't matter in the Brooklyn Cat Café. This café fosters different sick animals, and it's definitely one of the most amazing and heartwarming inspiring stories on the Internet.
The café is located in Brooklyn, New York (hence the name) and was founded in 2016 by Anne Levin. It's run by many volunteers who come in every day to care for the fostered animals. Levin says that she started the shelter as an adoption area for up to 25 cats max, but it grew pretty quickly. Besides being an adoption space, people can grab a coffee and spend some time with the baby animals. Up until now, the Brooklyn Cat Café has found new homes for about 300 homeless cats!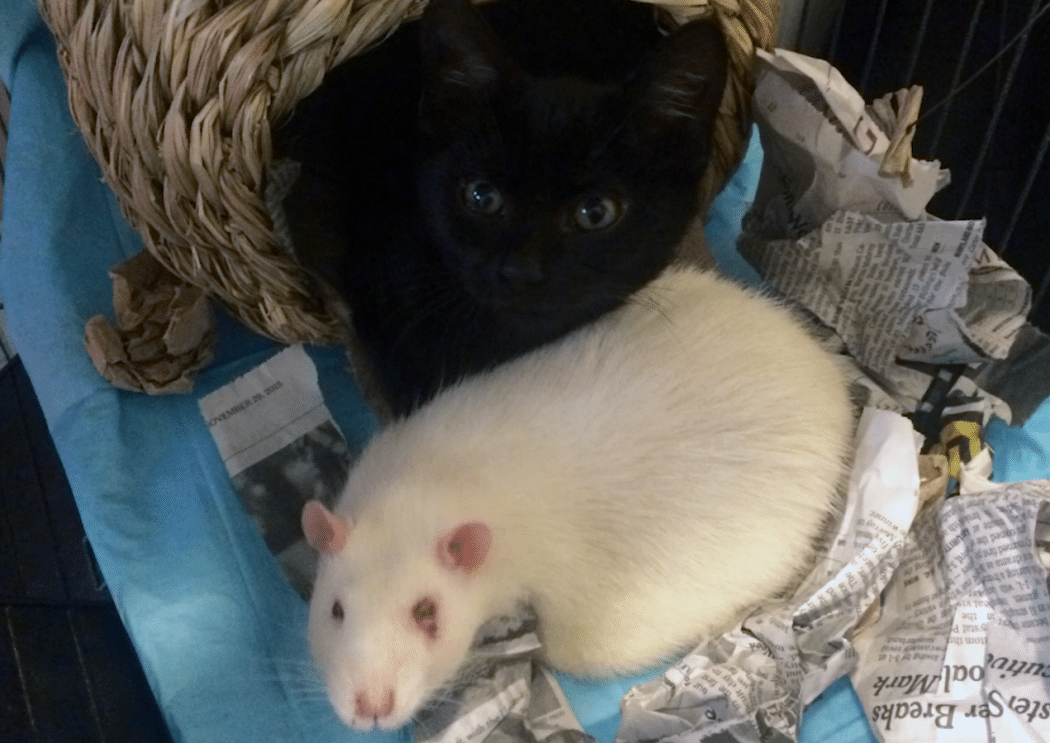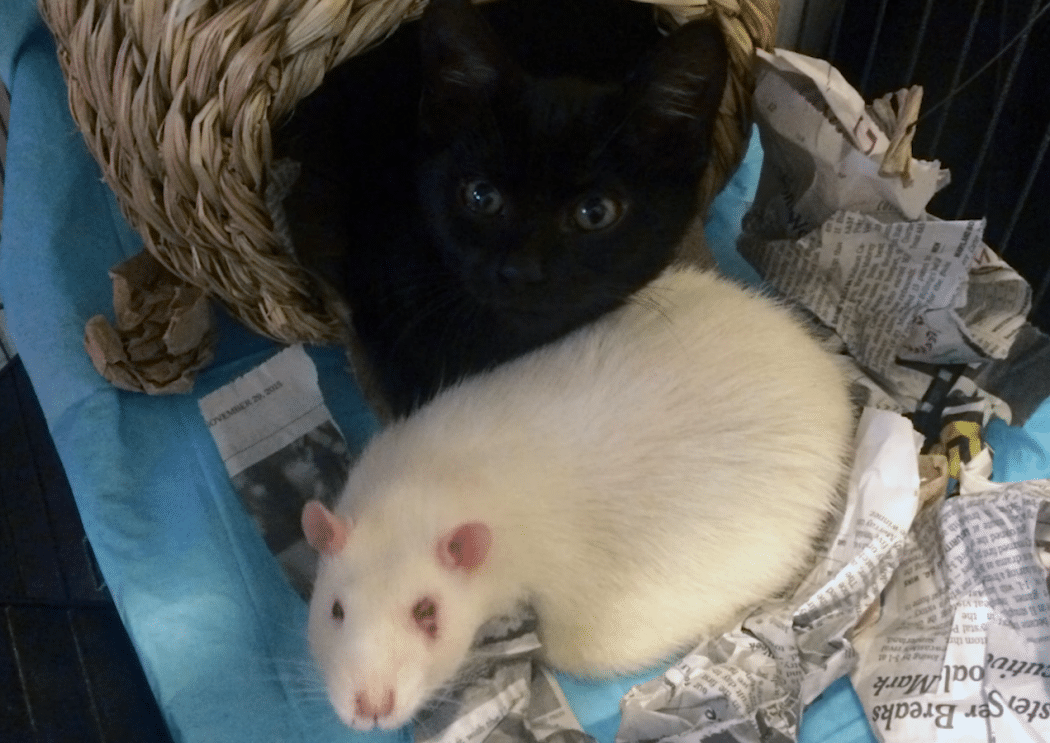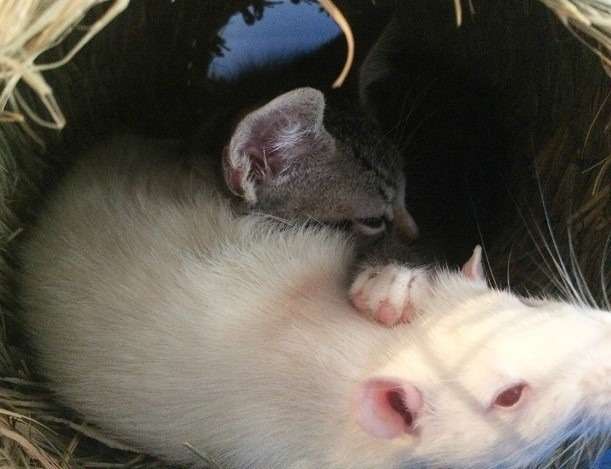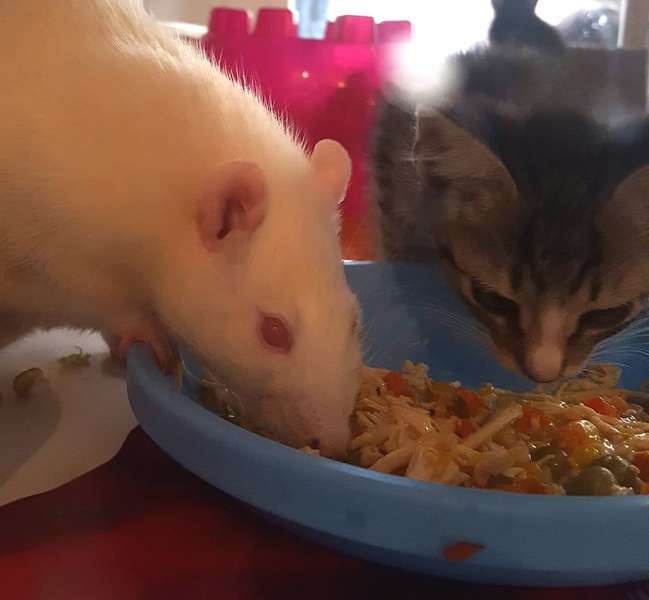 Here's a quick video which shows a tour of the place:
Some time ago, the café took in a beautiful kitten which they named Ebony thanks to its shiny black coat. Ebony has been diagnosed with feline leukemia and couldn't spend time with the other cats. "He was pretty lonely and depressed, so we were trying to find a baby animal which could spend some time with Ebony," Levin said. After a while, Ebony became best friends with a tiny white rat!
The rat is named Ivory, and quickly became friends with the cute kitten. Unfortunately, their time was cut short. Ebony was very sick and died after 5 months, but their time spent together was pretty fun for both animals.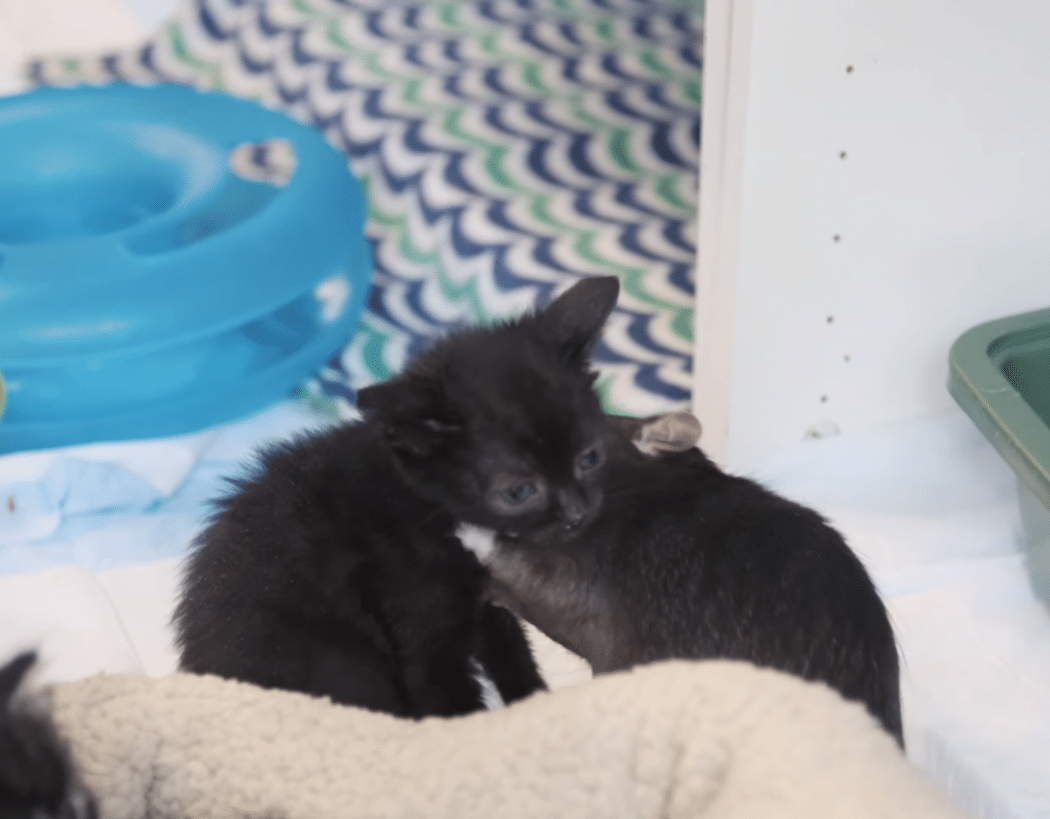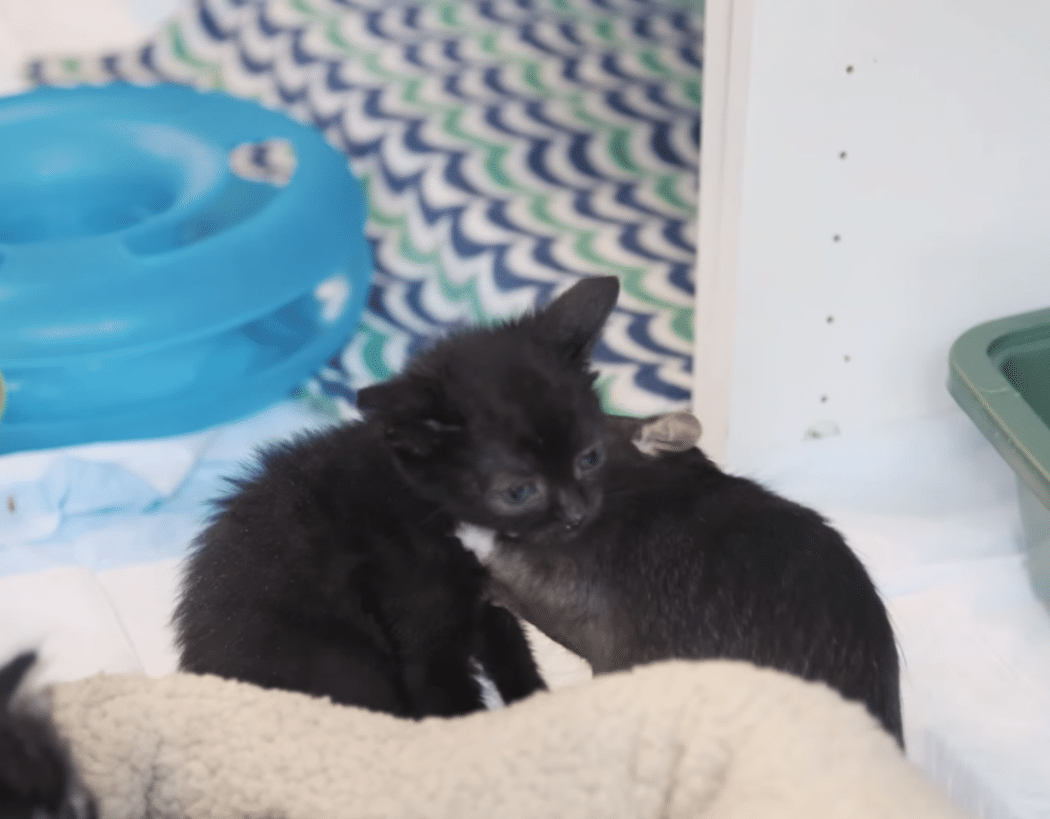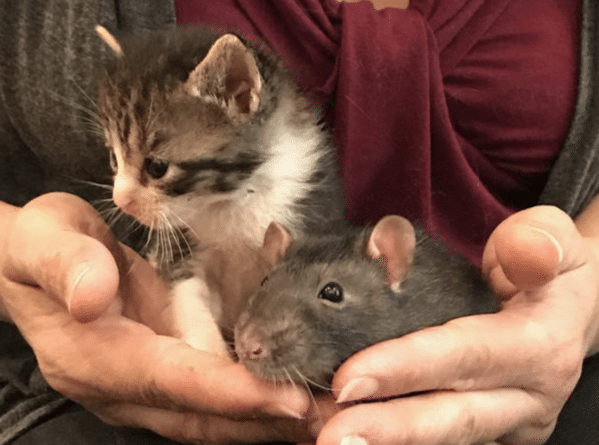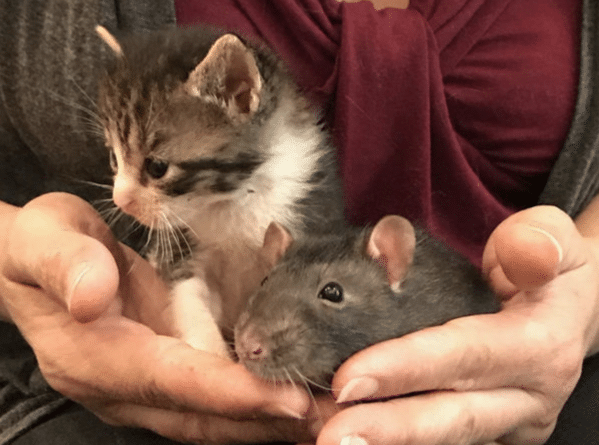 Ivory was alone for a short time after Ebony died. However, the staff put the rat in the kitten terrarium to see how he'd do, and he quickly managed to gain new friends. Everyone loves the white rat, and even cat mommas don't mind him playing with their kitties.
After a long and happy life, Ivory passed away recently. The staff says that the café is empty without the cute little guy, but Levin managed to adopt a pair of rats from the HALT rescue service that have replaced Ivory superbly.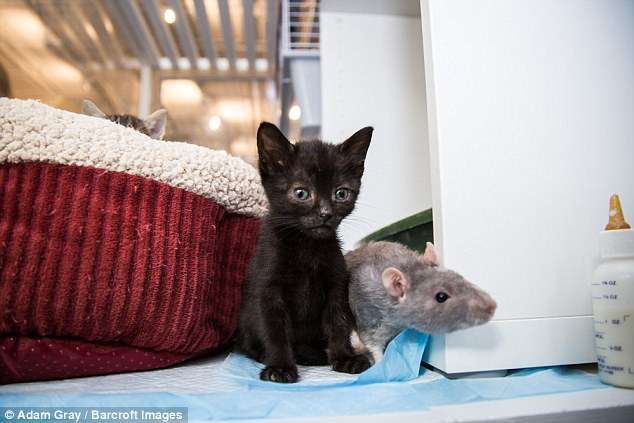 "The rats are not scared of the cats, so everyone loves them," Levin said. "They are just having fun with the kittens, and Emile (one of the rats) is pretty paternal. He grooms the kittens and takes care of them when their mommas are not around." The other rat, Remy, shares his food with the kitties and plays with them as well.
We're amazed by the cross-species relationship, and definitely like watching them have fun with each other.