MISSOURI – Happiness is a basketful of cats, indeed!
This was Carol Heizman's dying wish! She has always been a cat lover!
And so the folks at Groves Community Hospice in Kansas City, where Heizman is a resident, just knew they had to make her wish come true.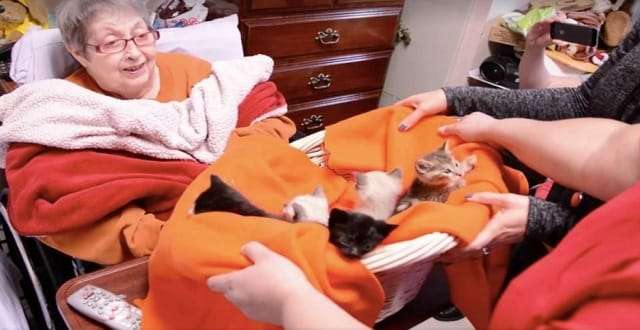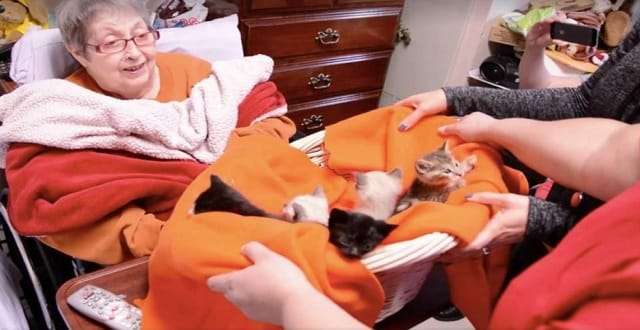 This past Monday, the Great Plains SPCA took five kittens to visit Heizman. Four of the babies, just six weeks old, came from the same litter. The lone black cat, who is only four weeks old, came from another.
"We brought not just one, but a whole basket of kittens to snuggle up to," the SPCA mentioned on its Facebook page.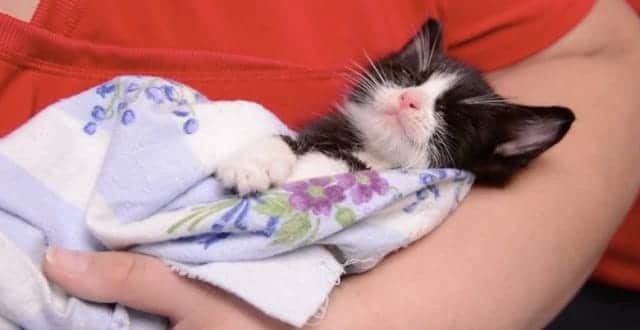 Heizman smiled at the five tiny fur babies rolling around in a huge wicker basket.
"Look at all those cute little guys," she declared as the babies tried to crawl out of the basket.
"Oh, they're so precious."
Hospice workers wrapped each kitten in a baby blanket. Heizman held each and every one of then.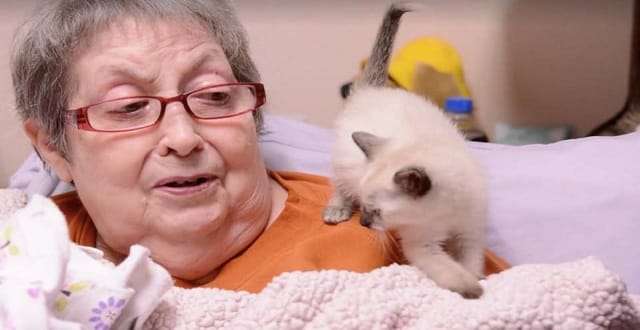 One even managed to walk across her shoulders.
"We all know that pets can sometimes be just what the doctor ordered," the SPCA commented about the visit.
The hospice center has been busy trying to fulfill residents' wishes through its "Happiness Is" project.
The requests have been mostly simple ones, explained Rhonda Sullivan, community relations coordinator for GC Hospice.
Right now she's working on one resident's request to hear some classical piano music.
The SPCA filmed the entire kitty visit with Heizman and posted it to its Facebook page, where it has been viewed more than 63,000 times since just Wednesday.
Many viewers wanted to know the same thing – if these particular kitties can be adopted.
The SPCA stated they'll be available when they're about eight weeks old.
Source