AUSTRALIA – How would you feel about living in a house that's the embodiment of all your teenage cat-loving dreams?
Well, of course you would. Forget minimalism and all that other boring mature adult stuff. Let's all decorate our houses with posters of kittens and leopard print rugs.
Finally, we can all fulfill our deepest property-related wish. Now imagine, a glorious cat-themed house in Australia has just gone on sale.
The house is loaded – really, we mean loaded – with photos of cats, cat toys, and all manner of cat themed decorations.
Simply put, it's magical!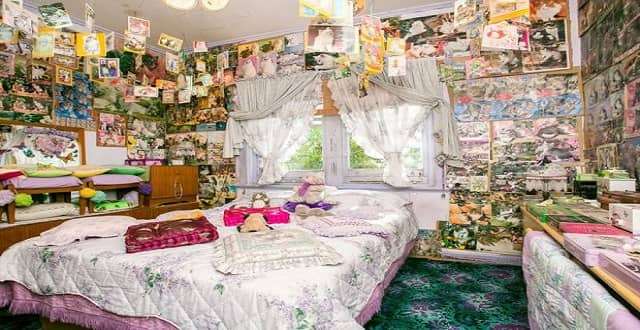 There are a few areas that are cat-free, but these are filled with little dolls. Cool.
The property has a total of two bedrooms and could be all yours for just A$349,950 (£193,883).
Which would be a total bargain, especially if all those decorations are included.