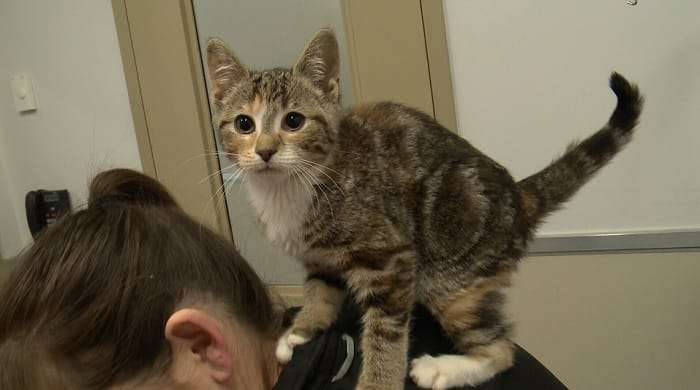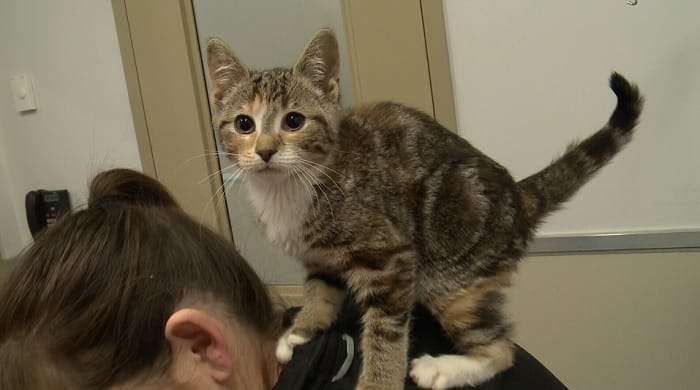 OTTAWA, CANADA – A kitten who was left for dead in box zip-tied shut in a Kanata dumpster with other kittens is now thriving at the Ottawa Humane Society.
Little daisy is recovering well after suffering from severe dehydration and a respiratory infection. The Staff claims she is quickly regaining her energy and will soon be up for adoption. The Humane Society has launched an official investigation to find out who left daisy and her brother, who luckily did survive also, in a dumpster for at least two days.
Bruce Roney, an Ottawa Humane Society Executive, said that "these investigations are pretty tricky, if we don't have a witness it's hard to proceed. That's one of the reasons we have reached out to the community, we want them to see the red box and hope they know something that can help us with."
Investigators are now saying criminal charges could be filed. The kitten was left in a red box in the Leitrim area back on April 30th.
Anyone with information is asked to contact the Humane Society.