This is the story of a kitty named O'Brian was very lucky to be found.
Outside his place of business, a man heard the kitten crying. The kitten was in a garbage can! The man immediately reached out to Agape Fosters, located in Midwest Iowa, for help.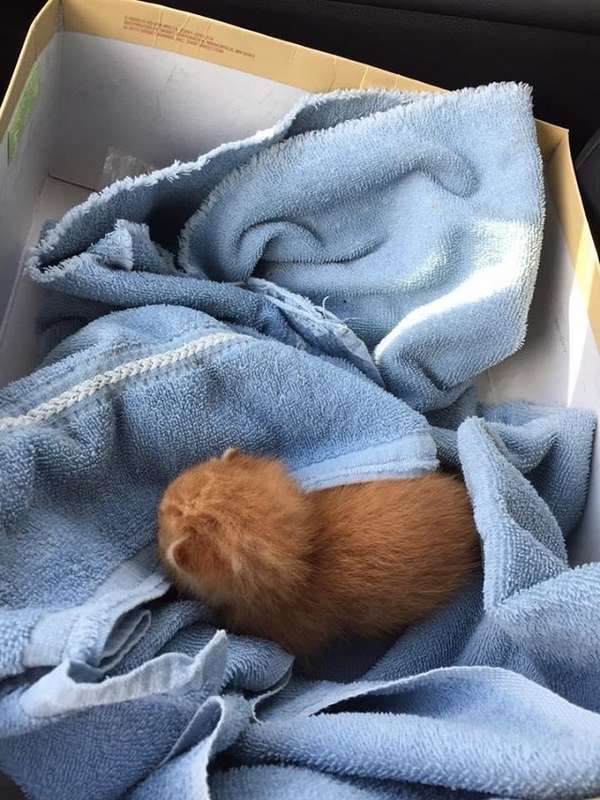 Agape Fosters was thrilled to take the kitten in. The man and his family bottle fed him around the clock just until Agape Fosters came for him.
When Diann Helmers from Agape Fosters first arrived, she found that O'Brian was in good shape and his chances of survival were excellent!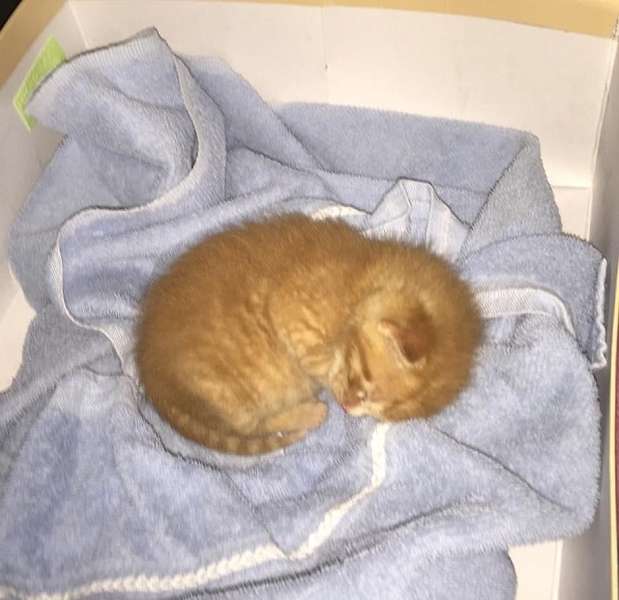 O'Brian is currently in foster care now through Agape Fosters.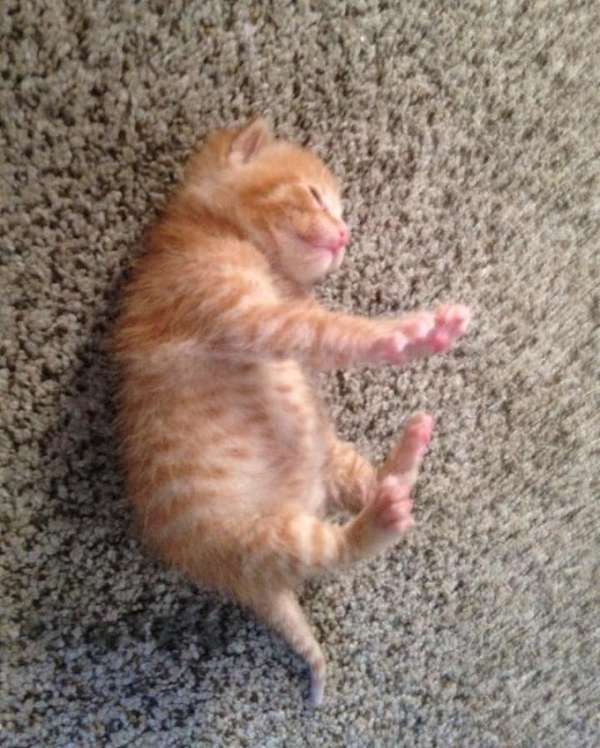 When he is just a bit older, he will be put up for adoption.
Just look at how cute he is!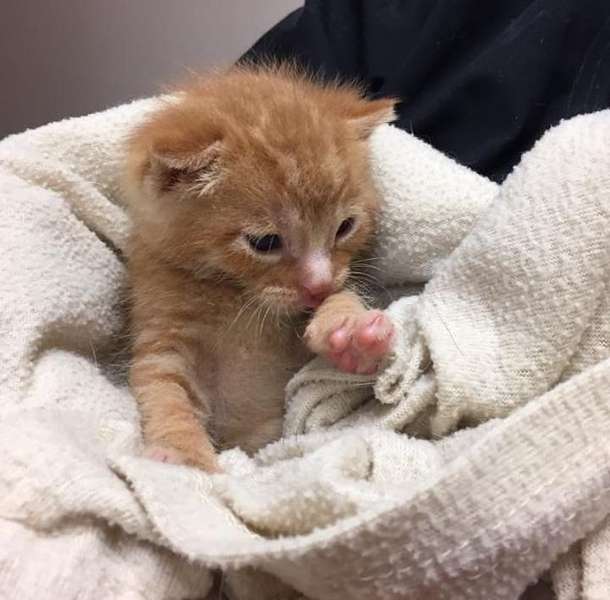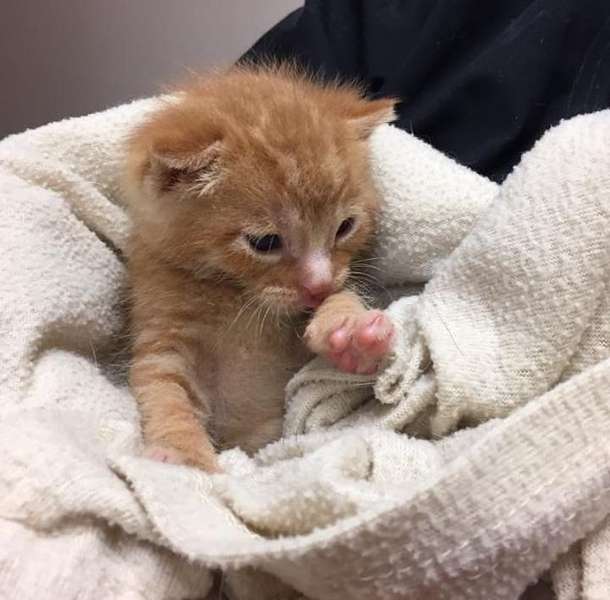 O'Brian is approximately 3-4 weeks old in this photo – and as you can see, he truly is thriving!
Many people have expressed interest in adopting him!
Here, you can watch O'Brian play and listen to the little guy purr!
What a gorgeous little fur -baby!
Photo credits: Agape Fosters / Facebook │ h/t: LoveMeow