A few days ago, Britain celebrated the news about Prince Harry and Meghan Markle's first baby. Although the new royal baby's still a long way from coming, the gender has already been revealed. Not from the royal doctor, of course, but from a psychic cat!
Although it sounds like something out of a bad sci-fi movie, Phoenix the psychic cat is actually a credible source. The feline has already predicted the future before and its track record is flawless. The feline has predicted numerous World Cup matches correctly, and this time, everyone's hoping that she's not going to make the first mistake.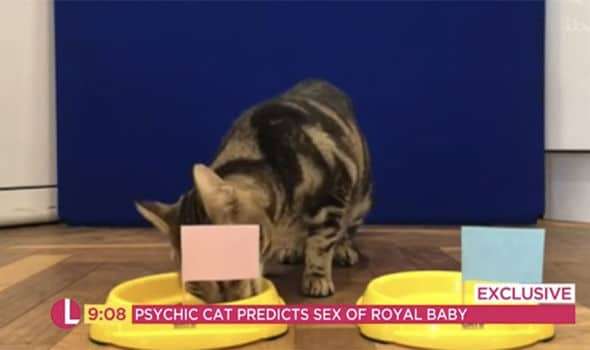 The cat predicted the sex of the upcoming royal baby on ITV's Lorraine in front of host Lorraine Kelly and Dan Wootton. The pair put two bowls of food in front of the cat and she went for the pink one, predicting that the baby would be a girl. Viewers are quite eager to find out if the cat will be right this time too, continuing its run of on-the-spot picks.
On Wednesday, Kensington Palace confirmed that the Duchess of Sussex is pregnant, confirming rumors that were going on for weeks. Now all that remains is to wait and see if Phoenix was right once more.