Dear Human, now, that you're asleep
there is one promise I cannot keep.
For now, dear please, I must say this
your friendship, it, will be most missed.
I do remember days gone by
you kept me warm, you kept me dry
you held me close those long long nights
you seemed to like my "love you bites."
You gave me food throughout the years
I did my best to dry your tears
You bought me toys, you played with me
there was no end we could foresee.
When I was down, you held me near
you rubbed my butt, you massaged my ear
You looked for me when you'd get home
from wherever it was, you had to roam.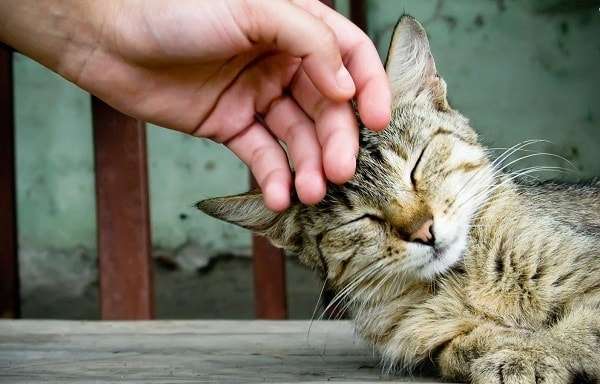 So many days you were waited for
I was forever waiting behind that door.
I'd rub my face across your leg …
you always said, "Come on, don't beg."
The years flew by, now here we are
you seem so close but yet so far
We both know I've not been myself
spend most times resting on a shelf.
About that promise I once made
to always love you, to always stay
those unspoken words were just a lie
for the time has come to say goodbye.
When tomorrow comes I won't be here
but, please, just carry on, my dear
Don't be too sad, don't be like that
you can always adopt a brand new cat.
I want to say thank you for all you've done
we had good times and lots of fun,
remember although I must go, my friend …
our love and memories, never let them end.
Just know that through our special time
it's my honor to know that you were mine.
Sorry for the promises I cannot keep.
And now I lay me, down to sleep.
By Daniel Torres, The Best Cat Page