HELL'S KITCHEN — A cat that had gone missing from its West 50th Street home nearly a month ago was rescued with the help of a team of kind, dedicated neighbors — including one who climbed out onto construction scaffolding to save him.
Pazzo the cat disappeared from his apartment between Ninth and 10th avenues in mid-June, which prompted his owner, Gwen Arment, to blanket the neighborhood with "lost cat fliers" asking locals to get in touch her if they spotted him.
And then, on July 3, Arment — who was not in town at the time — got an urgent call from a neighbor on West 51st Street.
"He said, 'I think your cat may be looking in my window,'" Arment stated
The neighbor raised a ladder on the front stoop of the building in an attempt to reach Pazzo where he was sitting atop construction scaffolding but was not able to.
That's when a woman named Kathryn Cusumano joined the rescue mission.
"I was home, and I heard someone calling for Pazzo," Cusumano explained.
"I climbed up the fire escape, and I just kind of Spider-Man-scaled the scaffolding, which I shouldn't have done — it was very dangerous," Cusumano went on to say.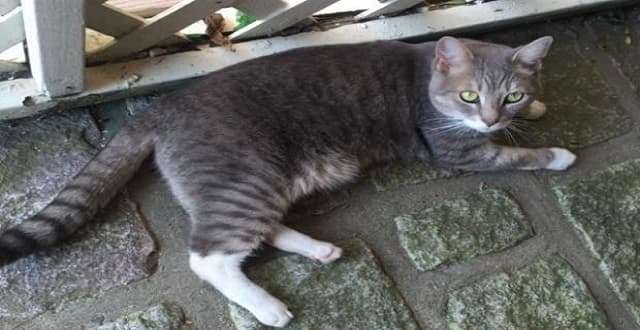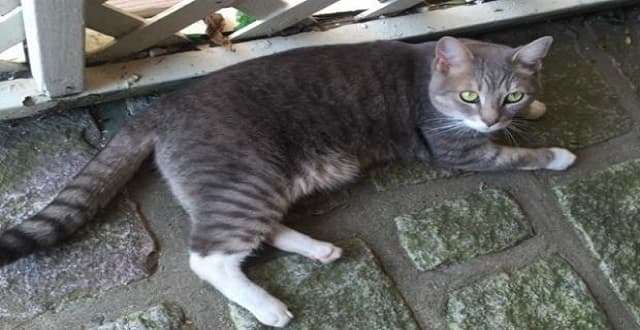 A handful of neighbors, as well as two men who'd been driving past the building and noticed the commotion, watched out to ensure she wouldn't fall while she climbed.
Pazzo — who seemed very eager to put an end to his weeks of wandering — gave Cusumano no trouble when she scooped him into a cat carrier, she stated.
"I was so relieved, because every time I would see those signs that said, 'lost kitty,' [my] heart would just break," Cusumano stated.
Arment, who has lived in her building since back in 1982, hopped in her car and drove back to New York from Connecticut as soon as she fot wind of the news.
"I was jumping up and down and screaming and crying," Arment said. "It's amazing how attached you get to these furry little things."
She suspects that Pazzo, who often patrols her backyard when he's not inside his home, may have slipped away through the adjacent gardens and backyards, a few of which are currently undergoing renovations.
"I guess he went exploring and was a little too curious," Arment stated.
The weekslong hunt for Pazzo was a neighborhood-wide effort.
"Everybody was looking for him," stated Arment, who got Pazzo five years ago. "Even the business owners [said they were] were very concerned and were keeping an eye out.
"It was very heartening to see how the community responded," she went on to explain.
Here is the twist: Her "lost cat" signs also led to a happy ending for another kitty in the same neighborhood.
While Pazzo was still missing, Arment received a call from a woman who thought she spotted the cat in a neighborhood parking lot.
Though the cat turned out to be a stray — "a really sweet, dirty, hungry cat that needed feeding," Arment described — she and her husband took him home anyway.
A Manhattan Plaza resident ultimately adopted the cat, named him Romeo, not long after Arment and her husband cleaned him up and brought him to the vet to get his shots, she stated.
As far as Pazzo is concerned, he is "happy and grateful" to be home after his time away, Arment stated.
"I'm just so incredibly grateful to the people who stepped up to the plate," she added.
"The name Pazzo, by the way, means 'crazy' in Italian, so he lived up to his name."